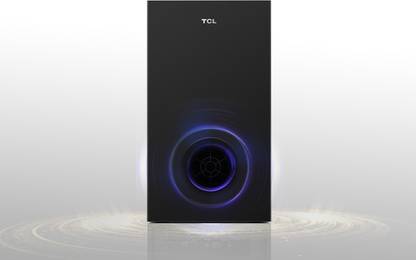 About TCL and Its Latest Launch TS3015 Soundbar:
Telephone Communication Limited popularly known as TCL technologies is a 1981 established company. It is also categorized as one of the fastest-growing consumer electronics companies functioning over around 160 markets globally. TCL is popular amongst the production and manufacture of TVs, sound systems, and many more.
TCL TS3015 180W Bluetooth Soundbar Price and Launch Date
Recently, it has launched a brand new soundbar at an affordable price of Rs. 8999 only. This brand new 2.1 channel has been launched at various e-commerce sites as is an essential add-on to your living room with its extraordinarily amazing features.
The JBL brand has launched JBL Cinema SB 231 soundbar and Motorola launched Motorola Amphisoundx 250w Soundbar in India.
Highlights
Bluetooth version 5.
Wireless range 10 meters
Wireless streaming through Bluetooth
2.1 Channel
1 USB Port
The Package consists of:
one subwoofer
Soundbar
Remote
RCA 3.5 mm wire cable
Wall mounts kit
This Bluetooth version 5 soundbar comes along with and a wireless subwoofer which very fewer companies provide at this exciting price. The Bluetooth soundbar along with a subwoofer secures its consumers from messing around with tangled wires.
Perfect match for TV's
The main soundbar has two audio channel while the subwoofer manages comparatively low-end frequencies can be placed anywhere away from the main soundbar. It has also been specified as a perfect match for the TCL TV users as it was immediately launched after the company launched its QLED and LED TVs.
You can checkout latest soundbar Blaupunkt Sbw50 has launched recently.
Wireless range up to 10 meters:
This Bluetooth speaker has a wireless range up to 10 meters and comes along in the package with an additional wireless subwoofer which further provides its consumers loud and clear sound and an added bass for powerful and punchy audio.
Easy connectivity through HDMI- ARC and USB Port:
The sound bar's HDMI-ARC port connects to the TV in absolutely no time. This soundbar along with the HDMI ARC port has optical and also 3.5 mm connectivity. This clearly shows up that this speaker can be very smooth and gently be connected to multiple electronic devices like a tablet, TV, mobile phones, etc.
Boat aavante bar 1700D and aavante 1190 bar has launched in India.
Easy control through remote:
The remote provided along the speaker is very handy and is an easy controller to the volume, power, Bluetooth from a distance.
This sound system has been giving strong competition to the other bestseller companies like Xiaomi, Philips, Mi Soundbars, etc.
The TCL TC3015 Soundbar is also one of the perfect launches for music enthusiasts at an affordable price. It is perfect sync and fulfills all the expectations of the current demands in the entertainment industry.