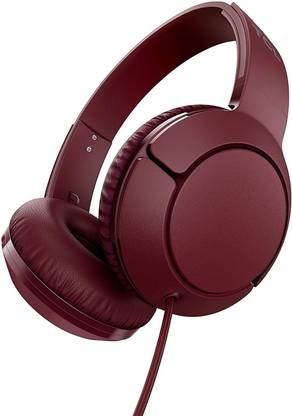 TCL is launching a series of Headsets. Till now we have reviewed a few of them, namely: TCL ACTV100 stylish Bluetooth Headsets, TCL ELIT200NC ANC Bluetooth neckband earphone, TCL ELIT400NC premium ANC over the ear Bluetooth Headphone, and TCL SOCL200BT budget Bluetooth earphones in India 2021. Today we will review another TCL audio device, from the MTRO series.
Let's review TCL MTRO200 wired Headsets in this article. Just like the others, they will be available in online markets like Flipkart and Amazon. The starting price is INR 999. We have covered the boat rockerz 550 review in detail also.
If you are wondering what is different about these headsets, the title makes it clear. Unlike the other wireless headsets, these are Wired headsets. To know more about these headsets let's dive deep and know more about their features.
Specifications:
| | |
| --- | --- |
| Specifications | TCL MTRO200 |
| Speaker drivers | 32mm |
| Wearing Style | Wired On-Ear Headband |
| Connectivity Type | 3.5mm jack |
| Control Type | In-line |
| In-built mic | Yes |
| Noise Cancellation feature | Yes |
| Colors | Shadow Black, Ash White, Shade Blue, Burgundy Crush. |
| Warranty | 1 Year |
Build:
TCL MTRO200 wired Headsets are given a sleek design. The headbands are soft and the ear pads are comforting. As per the user's wish, the headbands and ear shell can be adjusted. They are available in varied colors like Shadow Black, Ash White, Shade Blue, Burgundy Crush.
TCL MTRO200 wired Headsets can be easily folded and hence kept in any place. Making them a good travel companion and easy to store. The design is an outcome of the results of the ergonomic research. Users can wear the headsets for a long duration.
Sound:
TCL MTRO200 wired Headsets have 32mm, speaker drivers. The sound chamber is well-engineered to give deep bass. They are carefully tunes at Innovation Lab Belgium by acoustic engineers, so you can get lost in your musical world.
Call and Controls:
The inline remote makes it easy to play, pause or change songs, as well as accept and reject calls. The in-built mic makes it possible to accept calls while using headsets. TCL MTRO200 wired Headsets come with Active Noise Isolation technology, and they send a clear voice to the person on the receiver end without the background noise.
Durability:
Like I have mentioned in the articles before, each of TCL's audio devices has to go through rigorous tests that last for 150 hours. TCL MTRO200 wired Headsets too had to go through some tests. These tests include bending stretching bulling and tangling. Hence we can conclude that these headphones are sturdy and durable.
Conclusion:
Unlike the other TCL Headsets, those we reviewed are different. The starting price is also only INR 999, compared to the other headsets is quite reasonable. You will have to connect it via the 1.2m long cable to your audio device. If you do not have to use headsets for workouts, then they are your perfect companion.
You can use TCL MTRO200 on the ear-wired headphone anytime without worrying about the charging time and playback time or Bluetooth connectivity, connect and play your favorite tune! All we know are its features and that this headset is out in the market! I hope this review has helped you. To buy these headsets, go to the online shopping sites and click on add to cart!