Trusted news sources have confirmed that Redmi is going to announce the arrival of two new products. To be precise, the company will launch two wireless earphones in India this week only.
Redmi lovers will have to wait patiently till the Redmi Beat Drop event to get their hands on these new earphones.
As we all know, the Chinese company Xiaomi is the parent company of Redmi. This company launched its first smartphone in 2013. Since then, Redmi has not been idle.
The company has been diversifying itself as a sub-brand. There have been many Redmi branded products that are released within this year. In the future, there is an expectation that Redmi will launch more of its products.
What is Redmi Beat Drop?
Redmi has announced its Beat Drop event almost everywhere it can. The company has created a product page that can be viewed on the official website. In addition to this, Redmi has also teased the new and upcoming releases on Amazon India.
Redmi Earbuds 2C Specifications
[amazon box="B08J4GWSSG"]
Redmi SonicBass NeckBand Features and Specifications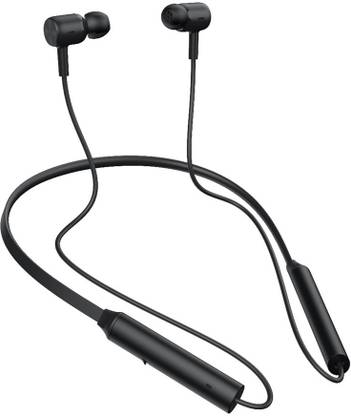 The other redmi beat drop event product is a bluetooth neckband. It is the redmi SonicBass wireless earphones.
Redmi SonicBass Features, and Specifications
With Mic:Yes
Bluetooth version: 5
Wireless range: 10 m
Battery life: 12 hrs | Charging time: 2 hrs
Battery life upto 12 hours | Dual mic
IPX4 Sweat & Splash proof
Dual pairing | Supports Voice Assistant
What's the recent development?
Fans can rejoice because an event named "Redmi Beat Drop" is going to happen on 7th October of this year. The people will just have to wait for a few more days to get access to the new audio products of Redmi.
These two audio products are for different budgets. They are each targeted to reach people with different price brackets.
What Do We Know About the Redmi Beat Drop Products?
Out of the two upcoming gadgets, one earphone is kind of the same as Redmi Earbuds S. Like those earphones, the new one will also have an in-ear design. But there are notable differences too.
In the teaser page, Redmi has announced that this new earphone will last almost three times as long with the help of a single charge.
We can only assume that the company is implying that the new earphones will last longer than the Earbuds S model.
Also Read:
Redmi Beat Drops Features and Details
The earphones are water-resistant and are compatible with voice commands. They can also work in solo mode. The new product will not weigh much either, so it will be easier to carry around and more comfortable.
We have compiled all the available information about one of the products. Next on the list is a neckband style earphone. It is also of wireless design.
This one assures its customers of all-day-long battery life. Redmi has not produced a neckband style befoe. This earphone from Redmi Beat Drop will be the first of its kind to be launched by Redmi.
The main point of this product is that it focuses on audio quality.
When one compares with other earphones of the same range by this company, this new wireless one promises better noise cancellation features.
This gadget will be able to make use of Bluetooth 5.0 for purposes of connection and it will also have playback controls.
Final comments: Redmi Beat Drops
Xiaomi has been proactive in producing a lot of accessories lately. A lot of smart bands and smartwatches are being launched by the company recently.
To complete with the existing products of other brands, Redmi might price its products from Redmi Beat Drop a little lower to get a competitive edge.
Read More;