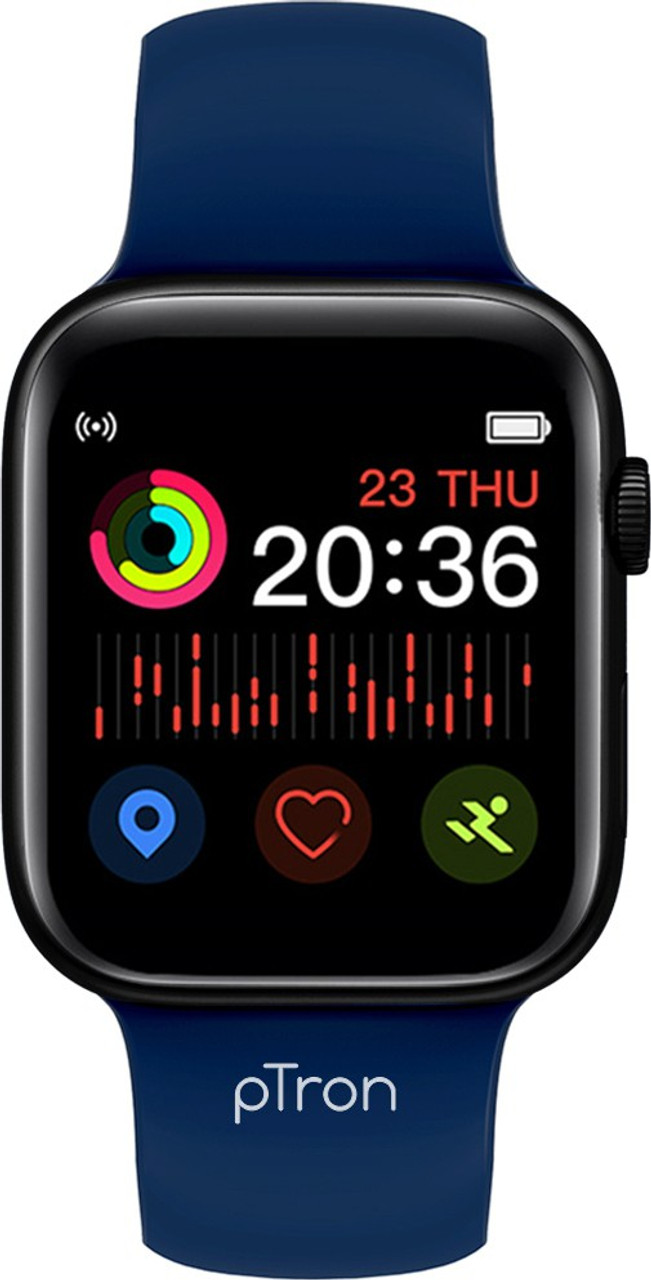 Several brands are available in the market to deliver their best in the smart wearables system. PTron is one of the leading brands available on the market to deliver the best performance in their smart wearables. Now, they are a few days away from launching the new PTron PulseFit P261 Smart Watch.
Some recent launches from the top brands include the Syska Boltt SW200 and Fire Boltt 360 Watches. They have several interesting specs over other existing Watches like the Boat Storm(Review).
Price and launch date
PTron PulseFit P261 SmartWatch will be available for sale from 13th June at noon. Also, the price is determined as 2,999 INR. Boat has launched boat xtend smartwatch in India 2021 at the same price.
Top Specs And Features Of PTron PulseFit P261 Smart Watch
| | |
| --- | --- |
| Bluetooth version | 4.0 |
| Display specs | 1.54-inch full-colour display |
| Connectivity range | 10 m |
| Battery life | 3-days |
| Charging interface | USB charging clip |
| Charging time | 4-hours |
| Health sensors | Available |
| Sports modes | 8 |
| Tracking modes | Sit-ups, running, jumping jacks, basketball, badminton, volleyball, cycling, tennis |
| Daily activity tracker | Distance, calories, steps |
| Other features | Built-in speaker and mic |
| Watch themes and straps | Multiple and customizable |
| Call and message alerts | Yes |
| Camera and music controls | Yes |
| Calling features | Make calls, receive calls, reject or answer calls |
| Check more info | Check More Features on Flipkart |
Detailed Information About The Features Of PTron PulseFit P261 Smart Watch
PTron P261 Watch features a large display to deliver vivid visuals like the Noise Fit Active. The display measures over 1.54-inch and it is square enclosed in a metallic case.
The edges of the square display are highlighted with smooth ending curves similar to the Boat Xplorer. All your social media alerts and call notifications will be displayed on the screen. Over a hundred Watch themes are available for you to customize the Watch front themes.
For connectivity, P261 uses Bluetooth technology with version 4.0. With this version, you can get uninterrupted connectivity over 10 m.
Sports tracking and daily activities tracker
PTron PulseFit boasts about 8 sports modes to support your sports activities. It even has a supporting mobile app to get all your reports regarding your health system like the most of the latest Boat Watches. The sports tracking activities include sit-ups, running, jumping jacks, basketball, badminton, volleyball, cycling, and tennis.
A daily activity tracker will help you know your distance moved, steps taken, and calories burned.
Health sensors and battery performance
For health tracking, it has basic sensors like a heart rate sensor, sedentary reminder, and a sleep monitor. To get Spo2 monitoring system on your Watch, check the best Spo2 Smart Watches under 3000.
The battery compartment has an average battery life of 3-days on a one time charge. Further, in standby mode, you will get about 7-days of working time. The time required to charge your P261 Watch will be 4-hours.
Other Mentionable Features Of PTron PulseFit P261 Smart Watch
Though they have some important features, it also has some similar functionalities like other Watch brands. With it, you can control the camera shutter and music on your phone remotely.
It comes with the support of a built-in speaker and mic to support calling features on the Watch. Blue and Black are the available shades with this PTron P261 Watch.