Multiple beats when mixes form music. Music not only comprises words but various melodies and instrumental sounds. What makes music beautiful is the harmonious melodies that give ears and minds pleasure when we listen to it. Noise has launched first touch neckband noise flair in india 2021.
Noise Shots Neo 2 truly wireless tws earbuds, Noise Elan truly wireless earbuds with Bluetooth 5.2 and environment noise cancelling features, and Noise Defy over the ear ANC bluetooth headphone has launched in India 2021. Unlock the unnoticed and unheard melodies of your favourite melody with the new Noise Shots ERGO Truly Wireless Bluetooth Headset. Noise buds solo tws with hybrid active noise cancellation feature has launched in India 2021.
It gives you ultra clear audio, enjoyable listening experience, and helps you create your musical environment.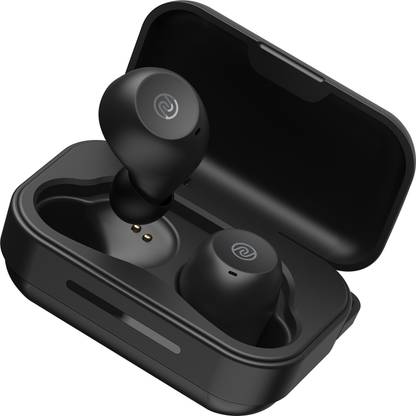 Noise Shots Ergo Specifications:
Bluetooth Version: 5.0
Charging Time; 72 Minutes
Water Protection: IPX7
Charging Port: Type C
Audio Codec: SBC
Weight: 40 grams
Touch Controls: yes
Noise Shots Ergo Features Review
Who doesn't want to look stylish? The answer to this question is that everyone wants to look cool and stylish. This new headset will give your style a magic touch because now you don't have to show your headset wires to everyone, wherever you go.
This headset is truly wireless, as its name says, the feature that makes it more stylish and elegant is the full touch controls. Manage calls, adjust music volume, skip tracks, and even command your Google assistant or Siri, with just a single touch. The mic is also inbuilt in the earbuds.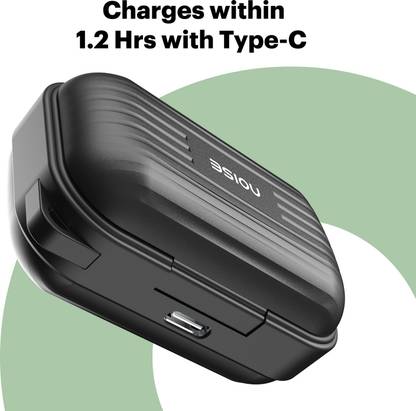 The Ergonomic Design and the immersive audio makes it more special. The special layout of this headset allows you to carry them anywhere you go with ease. It fits perfectly in the ears and also it's very comfortable to wear. The lightweight earbuds and the case do not add much weight to your pocket.
Noise shots x1 air 2 true wireless earbuds and Noise air buds tws launched in India
Fast charging and long battery life is something that everyone craves for while purchasing a headset. This fantastic headset has both features. It gives a total playtime of 20hrs, 5hrs on a single complete charge session, and from the charging case, you can get extra 15 hours of playtime. 20hrs of playtime in just 72 minutes of charging, isn't it amazing?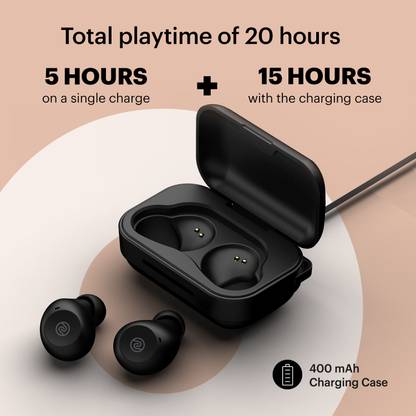 You can enjoy your favourite movies, music, and podcasts the whole day after charging it once. Charging the headset is very easy with the type C cable that you get inside the box with the headset. It has a strong battery of 400mAh.
Working out feels more fun when our favourite music playlist is on. The music keeps us motivated and gives us the energy to work harder, but the constant worry of sweat harming the headset every time stops us from enjoying our workout.
Thanks to the IPX7 rating, that makes the headset sweatproof and water-resistant. Now you can hit the gym with more energy and more confidence.
This headset features Bluetooth version 5, which plays an essential role in delivering the most excellent sound quality. It gives you a pleasant, rhythmic sound. It also features Quick pairing, which means that you don't have to wait long to reach your favourite music.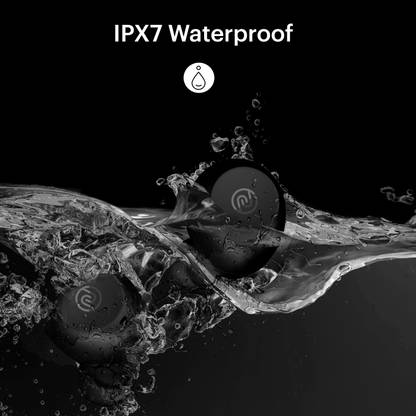 The headset offers you a wireless range of 10 m, that is very reasonable and sufficient.
Classical or Pop, Ghazals or Bhajans, Sufi or Qawwali, The deep bass technology in this headset takes your listening experience to the next level and mesmerizes you by delivering the best sound quality.
The headset arrives with a one-year manufacturing warranty covering all types of manufacturing flaw from the date of purchase.
Conclusion: Noise Shots Ergo Review
Aldous Huxley said, "After silence, that which comes nearest to expressing the inexpressible is music." So express the inexpressible with the fantastic Noise Shots ERGO Truly Wireless Bluetooth Headset.
Perfect design, amazing features, and affordable price are what makes this headset special among many. No headset gives you so many features in this price range.
Music is for enjoying. Not enjoying the music is disrespectful to both the art and the artist, and there is no better way to enjoy the music other than vibing in the harmonious melody with a perfect headset.
So if you are on to buy a headset, I would recommend you go with the Noise Shots ERGO Truly Wireless Bluetooth Headset and enhance your smart look even more.