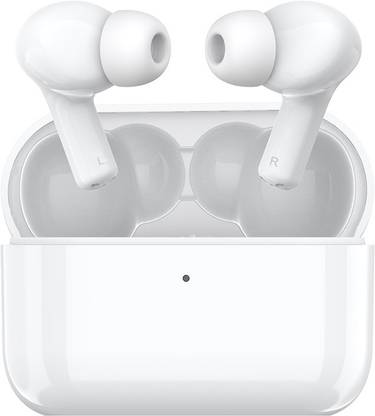 There is good news for all the tech enthusiasts out there and especially for the headphone collectors. The MOECEN CE79 headphones are going to be released very soon in the online stores and, it is your chance to get this product.
The new brand of headphones is going to be truly wireless, with attractive features that will make you glad that you purchased them. The MOECEN CE79 headphones are going to be on sale very soon in online stores like Flipkart. The price will be somewhere around Rs. 3,999.
Boat airdopes 421 true earbuds, boat nirvanaa 1007 Anc bluetooth headphones launched in India.
Noise reduction
The CE79 headphones come with the feature of a dual-microphone equipped noise reduction function. This feature is useful for the buyers as it helps to conduct calls and makes sure that the experience is clear and smooth quality.
Wireless
They design the headphones to be truly wireless, as mentioned before. It does not even have a neckband; you will just have to plug the earbuds in your ears.
The headphones have the feature of an inline remote, which will be beneficial for the customers.
Package
When you order the MOECEN CE79 headphones, you will receive a package that consists of one pair of earbuds. The earbuds are medium-sized, and they should fit you comfortably.
There is also a charging case. The product comes with two extra pairs of ear tips, one of them is large, and the other pair of ear tips are small in size.
The buyer will also get a user manual to give rest to his questions. The product also is accompanied by a Type-C charging cable and the necessary warranty card.
Not sweat-proof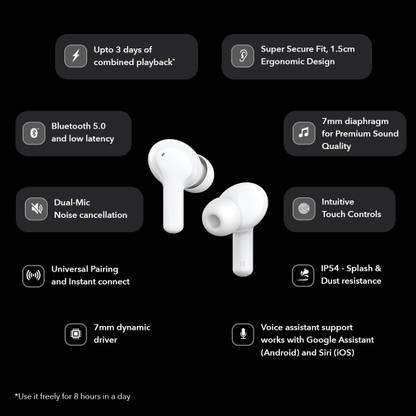 The headphones aren't sweatproof, so, unfortunately, that is a disadvantage for this product. These aren't foldable or collapsible either. But they are earbuds, so they don't take up much space.
Boat airdopes 461 bluetooth headset and JBL T215 TWS launched in India.
Good build
The MOECEN CE79 headphones are water-resistant, so that is a point in their favor. These are also dustproof, so the buyer will not have to be concerned with their maintenance.
On top of that, the product has a dynamic drive that is specially selected for this purpose. It offers the quality of an immersive sound, and the 7mm composite film speaker will offer the user with cool and crisp voice quality.
Fast response
The voice assistant on these headphones is amazing because they do not have a lag period. The voice assistant is ready with a simple touch.
The connectivity is done with the help of Bluetooth version 5, and the headphones offer a good transmission range of 10 meters.
Compatibility
No matter how great the specifications are you also need o keep in mind the compatibility of the device. The MOECEN CE79 is compatible with the following devices.