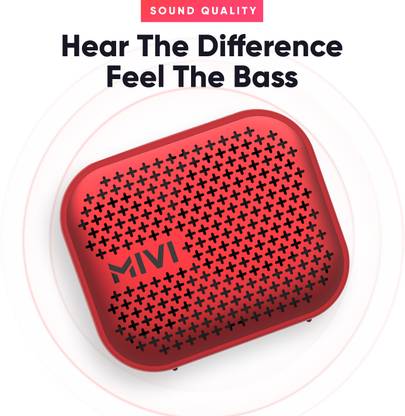 Mivi Roam 2 Bluetooth Speaker| Features And Specs
A new model from Mivi was launched recently. It is named Roam 2. This speaker gives you a stereo sound quality and a punchy bass, which provides you with a fantastic experience while listening to the music.
Say goodbye to your usual wireless speakers; this Roam 2 will give you an immersive listening experience. It comes with a 24 hour playback time and, hence you can enjoy your songs without worrying about battery life.
Recently boat stone 180 Bluetooth speaker has launched in India.
Here we are going to list down its features have a look!
Mivi Roam 2 Bluetooth Speaker Specifications and Top Highlights
24 hours of playback time
Easy responsive controls
IP67 Waterproof rating
Have Bluetooth version 5.0
Great design and TWS functionality
5W RMS power output
Built-in mic for calling
Wired and wireless connectivity
2000mAh battery capacity
Mivi Roam 2 Speaker Features, and Quick Review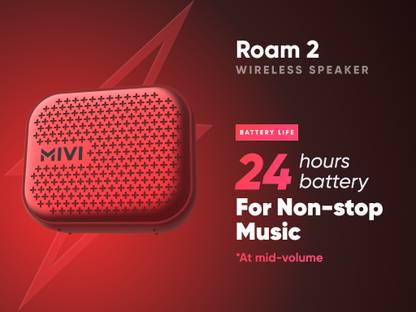 24 Hours Playback Time
Popup your song with a superb playback of about 24 hours when you use the speakers in the mid-volume range. Roam 2 equips a powerful Lithium-Polymer battery of 2000mAh capacity.
Mi smart speaker and boat stone 201a portable bluetooth speakers launched in India.
This Bluetooth speaker will gear up with a good charging time of 3-4 hours that needs an input power of 5v 1A, and the output is 5W.
Easy Responsive Controls
Roam 2 Bluetooth speaker has a mono channel configuration, and it is compatible with the devices like mobile, tablets and laptop. You have the options to use this speaker as both in a wired and wireless configuration.
This Bluetooth speaker has easy responsive control to change your track and control your volume and has a 2-inch driver.
IPX 67 Waterproof Rating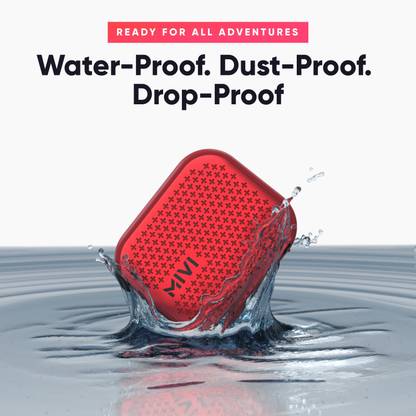 Roam 2 speaker comes with an IPX 67 Waterproof rating. Hence, this Bluetooth speaker is resistant to solid actions. It is drop-proof, dust-proof, and water-resistant.
The IPX 67 features, gives an awesome 100% protection to the speaker from dust, and more. In addition to this, the speaker can work for 30 minutes under 1m below the water.
What's more, you need? Take this Roam 2 Bluetooth speaker with you wherever you go, as the weather won't have any effect on your speaker.
Bluetooth Version 5.0
Speaking about the Bluetooth connectivity, it has a Bluetooth version 5.0 and you can get hassle-free music even in the 10m range.
You can also get an Aux cable included with the package. If you are not okay with the wireless option, you can go for wireless mode also.
Great Design And TWS Functionality
It has a TWS functionality, through which you can connect the speaker with another Roam 2 speaker to get an awesome cinematic experience.
It has the dimensions of 10 x 4 x 8.5 cm and weighs about 204 Grams. You can get this Roam 2 in a Stylish Rugged Design with a carrying strap.
You can get this Mivi Roam 2 Bluetooth speaker in four colour options and it costs only Rs.999 in India. You will get a User Manual, Warranty Card, Charging Cable, Bluetooth Speaker, Aux Cable along with the Roam 2 package.