Smart Watches are turning out to be more fashionable and more important for the fitness freaks. Several brands are available to choose your Watch from. However, only a few are the best under the suitable price tag. Noise and Fire Boltt is among those top brands available on the market offering affordable Watches. Fire Boltt 360 is one of their latest launches. Here, we have compared the latest Watches of these both to find the best. This Fire Boltt Talk VS Noise ColorFit Pro 3 comparison ends with the best Watch.
The Fire Boltt brand highlights some Watches like Fire Boltt Beast. The Noise ColorFit Pro 3 is identical with the structure of Boat Storm.
Fire Boltt Talk VS Noise ColorFit Pro 3 Specifications and Features Comparison
Features
Fire Boltt Talk
Noise ColorFit Pro 3
Version of Bluetooth
5.0
5.0
Display features
1.28-inch 3D HD bevels curved glass spherical display
1.55-inch HD Square display
Range of connectivity
10 m
10 m
Battery life
10-days
10-days
Charging time
120-minutes
1-hour
Call and message notifications
Available
Available
Swappable straps
Yes
Yes
Watch themes
Customizable
Customizable
Sports modes
8
14
Tracking activities
Walk, run, basketball, swimming, cycling, football, skipping, badminton
Indoor cycle, outdoor cycle, hiking, indoor run, outdoor run, outdoor walk, indoor walk, cricket, rower, elliptical, workout, yoga, pool swim, swim
Daily activity tracker
Calories, steps, distance covered
Calories burned, steps, distance covered
Health sensors
Available
Available
Volume, playback, camera shutter controls
Yes
Yes
Box contents
Watch, magnetic charger, manual, warranty card
Watch, magnetic charger, manual, warranty card
Waterproof ratings
IP67
5 ATM
Call feature
Available
Not available
Swappable straps
Customizable
Customizable
Number of available shades
3
6
Check price
Check on Flipkart
Check on Flipkart

Check on Amazon
Difference Between Fire Boltt Talk Against Noise ColorFit Pro 3 Display And Connectivity
When we look at the display of Talk Watch, it has a circular display that measures 1.28-inches like Noise Fit Active. The display also has the support of a 3D HD bevels curved glass. Your viewing would be perfect with the display. For connectivity, it has version 5 Bluetooth.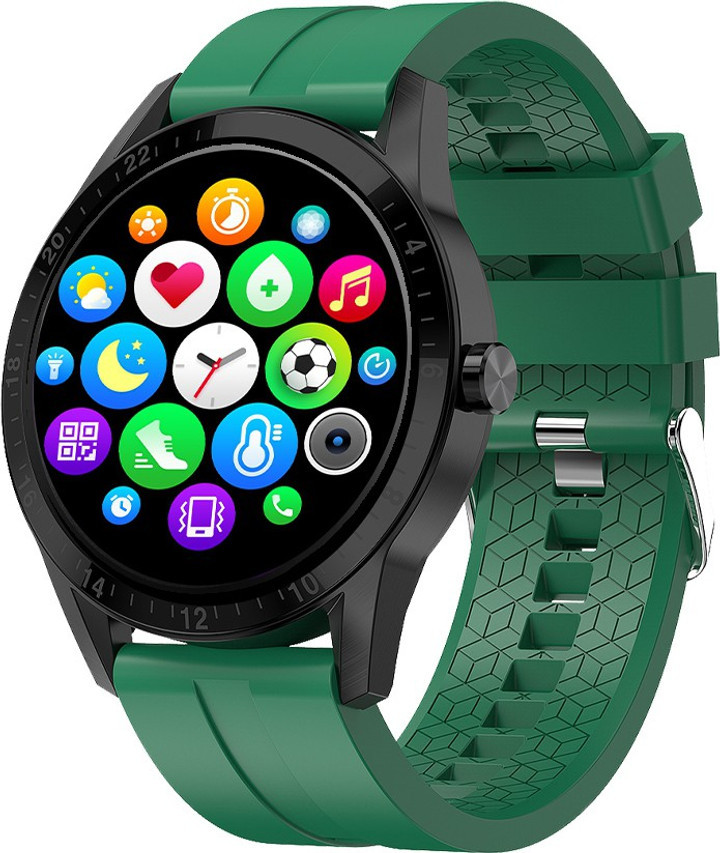 On considering the display of Pro 3, it has a square display that measures 1.55-inch. An HD viewing would be available on the display. It has perfect brightness to support better outdoor views. Considering connectivity, it uses a 5 version of Bluetooth. All the latest Boat Watches has this Bluetooth version.
On both Watches, you will receive notifications from your social media accounts and other call notifications. With the customisable watch front themes, you can fix your perfect theme to suit your outfit.
Which Watch Has Better Display Features And Connectivity?
Speaking about large display, ColorFit Pro 3 Watch is better. However, in connectivity, both the Watches are the same.
Comparing Health Sensors And Sports Tracking Fire Boltt Talk Against Noise ColorFit Pro 3
While considering the sports modes of Talk Watch, it has about 8-sports modes to keep tracking your sports activities. Further, the daily activity tracker helps in tracking the steps, calories, and distance. For health sensors, it has a BP monitor, heart rate tracker, oxygen level sensor, sleep tracker, and sleep monitor. It also has a sedentary alert system like the Boat Xplorer.
Speaking about the sports modes of ColorFit Pro 3, it has a massive 14-sports modes to monitor all your sports activities. It also has daily activities tracker. The health sensors include a heart rate monitor, breathing sessions, sleep monitor, and Spo2 tracker. The best smartwatches under 3000 with Spo2 will help you if you need low budget Watch with Spo2 features.
Which Watch Is The Best In Sports Tracking And Health Tracking?
In health tracking, both Watches are somewhat similar. However, in terms of maximum sports modes, ColorFit Pro 3 is the best Watch.
Battery And Waterproof Rating Comparison: Fire Boltt Talk VS Noise ColorFit Pro 3 Smart Watch
On Talk Watch, you will get a maximum of 8-days working time. In ColorFit Pro 3, you will get 10-days maximum working time.
In terms of Waterproof ratings, Talk Watch is prevented with the IP67 ratings up to 1 m. The Noise Watch is prevented with a 5 ATM rating up to 50 m like AmazFit Bip U Pro.
Thus, in terms of battery performance and waterproof rating, Noise Watch is the best Watch.
Which Smartwatch is Best Fire Boltt Talk or Noise Colorfit Pro 3?
Though they are different in some functions, they are also identical in controls like volume, playback, and camera shutter. The unique thing about Talk Watch is, it has built-in call features. You can dial and answer calls on that Watch.
Overall, Talk Watch is preferred for call function and health sensors. The Noise Watch is better for a larger display, battery, sensors, and sports tracking.
Thus, Noise ColorFit Pro 3 is the best Watch over another.