Fire Boltt is now growing as a leading brand in smart wearables with several innovations. Recently, they have introduced a new SmartWatch. We have compared their new Watch with an existing one boltt beast to find the best one. The battle is among the Fire Boltt Beast VS Fire Boltt Talk smart Watch.
In this comparison end, you will know the best Watch with reasonable quality. So, without any further discussion, let's move into the specs comparison.
Fire Boltt Talk Smart Watch VS Fire Boltt Beast Full Specifications Comparison
| | | |
| --- | --- | --- |
| Features | Fire Boltt Talk | Fire Boltt Beast |
| Bluetooth version | 5.0 | 5.0 |
| Display specs | 1.28-inch 3D HD bevels curved glass spherical display | 1.69-inch full HD Square display |
| Connectivity range | 10 m | 10 m |
| Battery performance | 10-days | 8-days |
| Charging time | 120-minutes | 1-hour |
| Call and message notifications | Available | Available |
| Swappable straps | Yes | Yes |
| Watch themes | Customizable | Customizable |
| Sports modes | 8 | 10 |
| Tracking activities | Walk, run, basketball, swimming, cycling, football, skipping, badminton | Walking, running, cycling, badminton, skipping, basketball, football, motion tracking, freestyle, swimming, indoor cycling |
| Daily activity tracker | Calories, steps, distance covered | Calories burned, steps, distance covered |
| Health sensors | Available | Available |
| Volume, playback, camera shutter controls | Yes | Yes |
| Content of the box | Watch, magnetic charger, manual, warranty card | Watch, magnetic charger, manual, warranty card |
| Waterproof ratings | IP67 | IP67 |
| Call feature | Available | Not available |
| Swappable straps | Customizable | Customizable |
| Number of available shades | 3 | 2 |
| Check price | Boltt Talk Best Price | Boltt Beast Latest Price |
Fire Boltt Talk(BSW004) Against Fire Boltt Beast: Which Display And Connectivity Are Better?
When looking at the display specs of Beast Watch, it is square with a large 1.69-inch full HD display. You can get clear visuals with balanced brightness levels. In terms of connectivity, it uses a 5 version of Bluetooth technology with a 10 m connectivity range.
On the other hand, Talk Watch features a circular display that measures around 1.28-inch. It has also a 3D HD bevel curved glass with defined visuals. Bluetooth version 5 helps in providing better connectivity over a 10 m range.
At both Watches, all the notifications from your social media will be displayed on the front display of the Watch. Watch front themes are customizable with thousands of your stylish requirements.
Which Watch Is Preferred For Maximum Display Specs And Connectivity?
Speaking about the connectivity, both Watches have the same Bluetooth version 5. However, in the display part, the Beast Watch has the maximum display specs.
Compare Sports Modes And Health Trackers Between Fire Boltt Talk And Fire Boltt Beast Smart Watch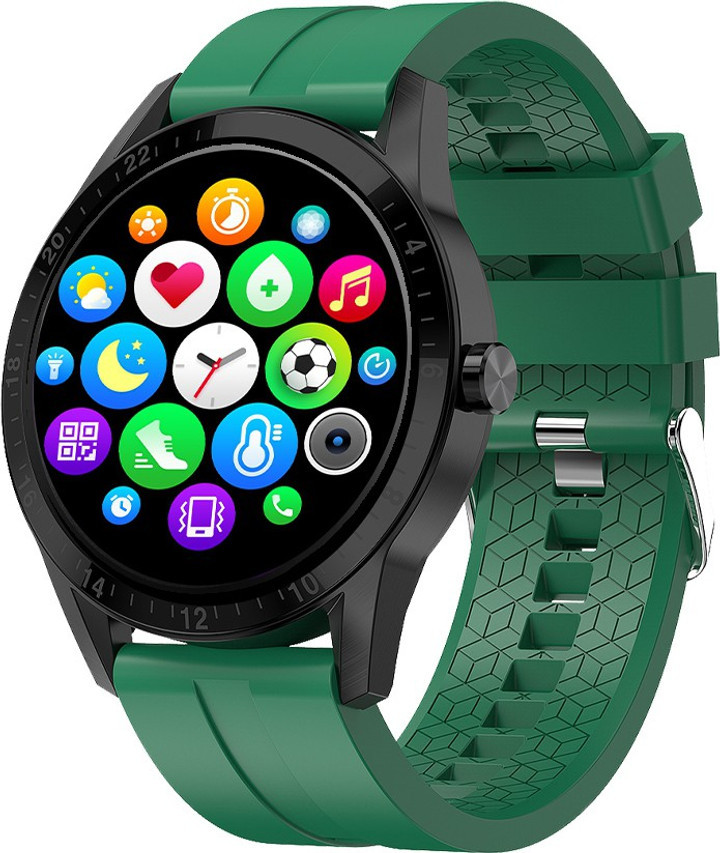 The Best Watch has a total of 10-sports modes to keep tracking your sports activities. It also equips the daily activity tracker that provides data in terms of steps, distance and calories burned. For health sensors, it has a sleep monitor, heart rate monitor, BP monitor, Spo2 monitor and meditative breathing.
Considering the Talk Watch, you will be supported on your sports activities with the availability of 8-sports modes. The daily activity tracker tracks your steps, distance and calories burned. The health trackers of this Watch includes a heart rate tracker, bp tracker, Spo2 monitor, sleep and sedentary alert.
Which Watch Has The Better Health Trackers And Maximum Sports Modes?
When we compare the health tracking system of both Watches, you will get the same reports with the same sensors. As in the case of sports modes, Beast Watch has the maximum number of sports modes.
Battery And Waterproof Rating Comparison Between Fire Boltt Talk Against Fire Boltt
You will get a decent battery backup in both these smart Watches. However, when comparing we will get the best one. Beast Watch offers only 8-days of working time on a single charge. However, Talk Watch offers a 10-days working time on a single charge.
In waterproof rating, both Watches are secured with similar IP67 waterproof ratings. It can safeguard your Watch even 1 m deep on water.
Which Fire-Boltt Watch Has Maximum Waterproof Ratings And Battery Life?
In terms of maximum battery life, Talk Watch offers the maximum battery performance of the other Watch. However, in waterproof rating, both Watches are the same.
Conclusion: Which Smartwatch is Best? Boltt Beast or Boltt Talk
Thus, we have compared all the main distinguishing factors of both Watch. However, the Talk Watch has a calling feature that allows you to dial an outgoing call from your Watch. It also has the availability of a built-in mic and speaker. Both Watches let you control music volumes, playback, and camera shutter remotely.
Overall, Beast Watch is better for maximum display specs, sports modes, and waterproof ratings. The Talk Watch is better for long battery usage, waterproof ratings and call functions. 
Hence, the best is based on your preference. If you are a fitness freak, Beast is the better suit for you. Otherwise, if you need a calling function, Talk Watch is better suited for you.