Boult Audio gained immense popularity due to its wireless Bluetooth headphones and speakers. It is an Indian brand that offers incredible products at great prices. You can shop for their products on Amazon as well as Flipkart. Their latest release is an in-ear wireless Boult Audio ProBass Escape Bluetooth headset.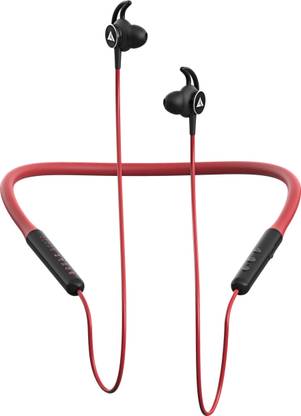 It is an extremely affordable wireless headphone. In case, you are looking for wired headphones, you should check out Boat Immortal IM 200 and Immortal IM 1000D.
With a busy schedule, multitasking is the only way to succeed. Now, listen to your favorite tracks while getting chores done with Boult Audio ProBass Escape. The product is lightweight with a premium look but slightly different than their true wireless earphones Boult Audio q10. Keep reading to know all the features it has to offer. Also, don't forget to check out Boult Audio ProBass Curve Pro Review after this one.
Launch Date and Price
The product description on Flipkart says Coming Soon. Although the expected launch date is 21st June 2021. You can buy Boult Audio ProBass Escape Bluetooth headset for 499 INR on Amazon as well as Flipkart.
Top Specs and Features
| | |
| --- | --- |
| Brand | Boult Audio |
| Headphone Type | In the Ear |
| Box Content | Charging Micro USB, 1 Escape Earphone, User Manual, and 2 Extra Pair of Earbuds |
Dimensions
| | |
| --- | --- |
| Height | 15mm |
| Width | 110mm |
| Wait | 28 g |
Product Features
| | |
| --- | --- |
| Water-resistant | Yes, IPX5 water protection |
| Magnet Type | Neody |
| Microphone | Yes |
| Sweatproof | Yes |
| Deep Bass | Yes |
| Monaural | Yes |
| Incline Remote | Yes |
| Modulation | MSK Digital |
| Controls | On-Off, Call, Volume Control, and Song Change |
| Indicators | Power Indicator, Battery Level Indicator, and Connection Status Indicator |
| Other Features | Lightweight, Seamless Connectivity, Magnetic Drivers, and Premium Finish |
Connectivity features
| | |
| --- | --- |
| Bluetooth Range | 10 m |
| Bluetooth Version | 5 |
| Battery Type | Lithium Iron |
| Play Time | 10 hrs |
| Charging Time | 1.2 hrs |
| Battery Life | 10 hrs |
| Charger Type | USB Charger |
Warranty
| | |
| --- | --- |
| Warranty Type | Carry-in |
| Domestic Warranty | 1 yr |
| Price and Availabilty | Check Price |
Detail Information About The Features of Boult Audio ProBass Escape Bluetooth Headset
It is undoubtedly a very intelligently designed product. Enjoy music with comfortable earbuds while multitasking your problems away. It is an in-ear wireless neckband that will sit on your neck with ease.
Moreover, the headset is extremely lightweight with a premium finish to it. Another great product from Boult for people who prefer high-quality music is their over-ear wireless Bluetooth headphones Boult Audio ProBass Thunder(Review).
Battery
You can use Boult Audio ProBass Escape headset all day long as its playtime is 10 good hours. But it's still less than their other products such as their true wireless in-ear earphones Boult Audio AirBass ProPods(Review). Moreover, it takes only one and a half hours to charge. The charger type for this product is USB charger.
Additional Features
The headset establishes a stable Bluetooth connection with your smartphone using the latest 5.0 Bluetooth version. Above all, the headset is water-resistant. An affordable headset that is comfortable and works efficiently. What more can one ask for?
Lastly, we think it's a great investment and efficient headset. You can be doing your exercise routine or cleaning your room, Boult Audio ProBass Escape Bluetooth headset will ensure that you have uninterrupted music without any discomfort. If you can't wait till the product launch you can consider buying their true wireless earphones Boult Audio Probuds or Boult Audio Truebuds(Review). Thank you for reading!