Every active music listener will know about the monstrous audio manufacturing brand Boat. To be clear, Boat is not only the top brand in the audio manufacturing world, but they are also popular in smart wearable manufacturing. Recently they introduced a new Smartwatch as Boat Xplorer. Thus, this comparison mainly focuses on the difference between Boat Watch Xplorer against Boat Storm Watch.
Thus, in the comparison review, you can get the best Watch that suits your requirements under your budget. Though they have some similarities, on comparing the features, we can get the Watch with better features. Now, let's look into the comparison review of Boat Watches.
Boat Watch Xplorer VS Boat Storm Watch Features and Specifications Comparison
Details and characteristics
Boat Watch Xplorer
Boat Storm Watch
Bluetooth version of the watch
4.2
4.2
Battery performance
7-10 days (210 mAh battery)
8-10 days (210 mAh battery)
Type of charging system
Magnetic charge
Magnetic charge
Size of the display
1.29-inches
1.3-inches
Built-in GPS
Available
Not available
Alerts on Calls and notifications
Yes
Yes
Camera shutter controls
Available
Available
Changeable straps
Swappable
Swappable
Daily activity tracker
Distance, steps, amount of calories burned
Distance, steps, amount of calories burned
Number of Sports modes available
8 (Running, Treadmill, Hiking, Walking, Spinning, Climbing, Yoga, workouts)
9 (Daily Workout, Treadmill, Running, Walking, Skipping, Hiking, Bike, Yoga, Climbing)
Health tracking sensors
Heart rate, sleep, menstrual cycle, and Guided meditative sessions
Spo2, sleep, heart rate, menstrual cycle, guided meditative sessions, hydration alerts, blood pressure, and sedentary alerts.
Waterproof ratings
5 ATM
5 ATM
Check the updated price
Boat Watch Xplorer Flipkart

Boat Website
Boat Storm Flipkart

Boat Website
Boat Watch Xplorer VS Boat Storm Watch: Display Features And Connectivity Comparison
Boat Xplorer watch is a new launch in the Boat Watch series. It has a square structure with curved corners. The screen is large over a size of 1.29-inches, and protected with a 2.5D glass.
You can get real-time weather predictions and notification alerts on the display. With the supporting App, you can download and set your preferable Watch theme. For establishing connectivity, it utilizes Bluetooth version 4.2. This Bluetooth version is somewhat decent with 10 m connectivity.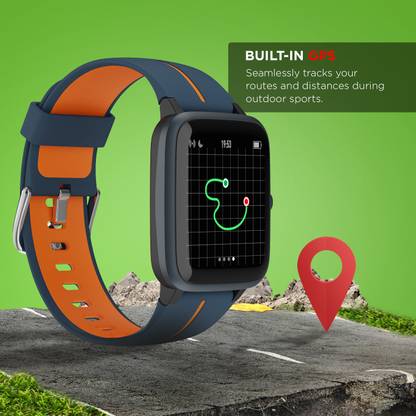 The Storm Watch also has an identical square screen, where the edges are curved. In this Watch, the display is furnished with 2.5D glass for better visuals. On the display, you will get information about the notifications and call alerts.
The screen is very efficient, as it will wake when you raise your wrist, thanks to the smart gesture control features. You can fix the front face of the watch with your preferred style. It also works with version 4.2 Bluetooth connectivity.
Which Watch has decent display specs & connectivity?
When we consider the connectivity, both these Boat products are identical. However, in display features, they differ a lot. The Xplorer watch has a larger display, and it has smart gesture control features over the other Watch. Thus, Boat Watch Xplorer Watch has the maximum display features.
Boat Xplorer Smartwatch Against Boat Storm Watch: Health Monitoring System Comparison
In Xplorer Watch, you can track and manage your heart rate, sleep quality, menstrual cycle, and stress levels. For lowering the stress levels, it equips a Guided meditative session. It has about Eight sports modes that can efficiently provide reports on your daily activity. Further, it comes with a built-in GPS that helps in improving your running efficiency.
With Boat Storm watch, you can get a complete report health system. These features will help you in tracking your heart rate levels, Spo2 levels, quality of your sleep, blood pressure, and menstrual cycle. It also has guided breathing session support. A total of Nine sports most are available to track your achievements.
In addition to this, the daily activity tracker can help in tracking your daily workouts. It also includes sedentary and hydration alerts.
Which is preferable for health tracking sensors and sports modes?
Overall, while considering the number of sports modes and maximum health tracking sensors, Boat Storm Watch is the best one. This is due to the reason that, it has more sports modes and additional health tracking sensors.
Battery Performance & Water-resistant Difference Between Boat Xplorer Watch and Boat Storm Smartwatch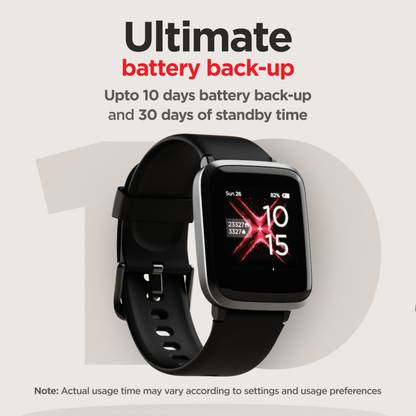 The Boat Watch Xplorer comes with a 210 mAh battery that provides a working time of 7-10 days. However, this will vary by your usage. This Watch is given a maximum water-resistant rating of 5 ATM. So, your Watch remains intact even 50 m deep in water.
When we look at the battery capacity, it has a 210 mAh battery to provide a Working time of 8-10 days. This usage will vary depending on your usage. Similar to the Xplorer Watch, it has a 5 ATM rating to provide maximum protection.
Thus, in this battery performance battle, both watches are having the same battery capacity and waterproof rating. So, both watches are preferable for battery performance and waterproof ratings.
Conclusion: Boat Watch Xplorer VS Boat Storm Watch
Thus, we have seen all the differences between these two watches. However, the similarities include the same control features on calls, notifications, and camera shutter. You can swap the straps on both watches.
When you consider buying the Boat Xplorer, you will get better battery performance, GPS, and live weather forecast over another watch.
In Storm Watch, you will get more health tracking features. Some features like Spo2 monitoring are not available on the other Watch. Further, the display features also better in this watch. Overall, Boat Storm Watch has the best features over the other Boat Watch.