As boAt, an Indian based consumer electronics brand, captures a huge success in the Indian market with its high-quality digital products, it made its way on the list of top five global wearable brands, according to an IDC report.
Before the lockdown was implemented, it has gained an advantage from a huge marketing campaign and collaborating with the local cricket teams in India.
The company designs and markets various audio-focused electronic gadgets such as wireless Bluetooth earbuds, wireless speakers, wired headphones, home audio equipment, and various mobile phone accessories.
One more product that the company has recently introduced to the market is boAt Smartwatches.
There are three smartwatches that the company has released so far: Boat watch flash with 10 sports mode, boAt Watch Enigma and the other one is boAt Storm Smartwatch.
Although there is a big difference in prices when it comes to Smartwatches of brands like Apple or Samsung, these smartwatches give a promising result to its users.
Both smartwatches being unique in their own ways and features, in this article we will compare them in terms of price, appearance, and specifications such as battery life, display, Bluetooth, and overall performance.
Boat Watch Enigma Vs Boat Storm Smart Watch Specifications Comparison
| | | |
| --- | --- | --- |
| SPECIFICATIONS | Watch Enigma | Storm Smart Watch |
| Manufacturer | boAt | boAt |
| Price | Rupees 2,999 | Rupees 2,499 |
| Battery Capacity | 230 milli Ampere/ hour | 210 milli Ampere/ hour |
| Battery Life | Up to ten days | Up to nine days |
| Charging Time | Two Hours | Two and a Half Hours |
| Charging Type | Direct Charging from USB | Direct Charging from USB |
| Standby Time | 30 days | 10-15 days |
| Screen size | 1.54 Inches | 1.3 Inches |
| Bluetooth Version | 4.2 | 4.2 |
| Bluetooth Range | 10 meters | 10 meters |
| Operating Temperature | -10° Celcius to 40° Celcius | -20° Celcius to 45° Celcius |
| Activity Tracking | Tracks eight activities | Tracks nine activities |
| Call Alert | ✔ | ✔ |
| Music Control | ✔ | ✔ |
| Guided Meditative Breathing | ✔ | ✔ |
| Waterproof | 3 ATM | 5 ATM |
| Country of Origin | China | China |
| Warranty | 1-year warranty | 1-year warranty |
| Check Latest Price | Boat Watch Enigma | Boat Storm |
Boat Storm Smart Watch Vs Boat Enigma SmartWatch Features Comparison
Compare Display
While boat Watch Enigma and Storm Smartwatch come with a full-color display featuring complete capacitive touch responsiveness and touch experience which lets you take control effortlessly, there is a slight difference in the size of their screens. Watch Enigma has a 1.54 inches screen while Storm Smartwatch's screen is 1.3 inches.
Although the Storm Smartwatch has a stunning 2.5D curved edge display that makes it look sleek and stylish, there is one more feature of Watch Enigma that makes it gain an advantage. It is called the 'Always On' mode.
When this mode is enabled, it allows the screen of this watch to stay awake at all times. Obviously, the battery runs out faster when it is enabled.
Compare Health and Fitness Monitoring of Boat Storm and Boat Watch Enigma
There is an amazing feature that comes in both boAt Watch enigma and boAt Storm Smartwatch. An uninterrupted live health monitoring system that shows you your heart rate blood oxygen (SpO2) level.
This will especially serve its convenience while you are having a high-intensity workout session. It notifies you if your heart rate gets abnormally high or low and lets you observe your blood oxygen level and sleep.
They also have a menstruation cycle tracker that helps you foresee your menstrual cycle. Both smartwatches enjoy this feature.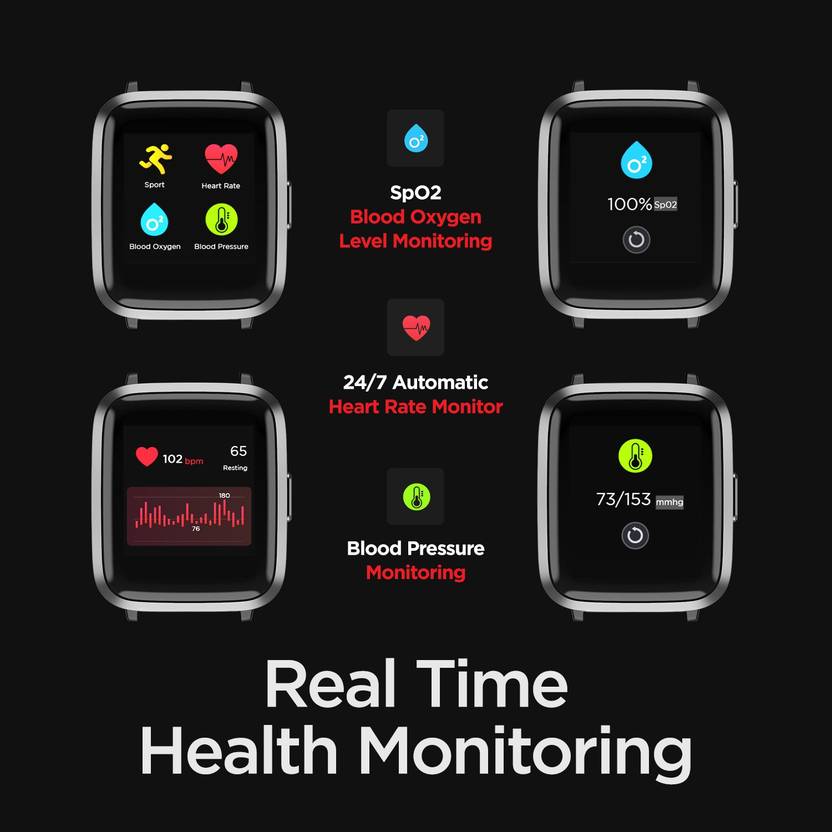 Battery Performance Comparison Between Boat Storm and Boat Watch Enigma
When we talk about the battery performance in the two boAt smartwatches, Watch enigma certainly has the higher ground. Even though the difference isn't much, let's look at these disparities.
The battery capacity and battery life of Watch Enigma are 230 mAh and 10 days respectively. Whereas, those of Storm Smartwatch is 210 mAh and 8-10 days respectively.
You can check out other brand similar watches noise colorfit pro 3 smartwatch and amazfit Bip U has launched recently.
The latter takes more time to fully charge than the former. Storm requires 2.5 hours to fully charge while Enigma needs only 2 hours. When left on standby, Enigma can make it through 30 days while Storm only has 10-15 days before the battery dies.
Water-Resistant
The two boAt watches have been given an amazing feature of water resistance.
The Watch Enigma has 3 ATM water resistance i.e. it can handle being underwater up to 30 meters whereas the Storm Smartwatch can handle being underwater up to 50 meters.
If you are planning on going deep-sea diving, the Storm Smartwatch might be the correct choice for you.
Difference Between Boat Watch Enigma and Boat Storm: Connectivity
Both boAt smartwatches come with the Bluetooth version 4.2. They are compatible with iPhone with iOS 8.0 or above, Android 4.4 or Higher. Both Watch Enigma and Storm Smartwatch have a Bluetooth range of 10 meters.
CrossBeats also has launched Ace smart watch and Trak watch in India.
Even if your cellphone is in a different room, your smartwatch will stay connected to it. There might be connectivity issues if there are multiple walls between your phone and your smartwatch.
Smart Gesture
boAt Watch Enigma has many smart gestures to which it reacts by performing different functions after sensing different movements.
You can wake the watch by raising your hand and click pictures or change the watch's faces by shaking the wrist. All you have to do to change its brightness is long-press the homepage.
While the Storm Smartwatch might not have some of these features, it has one trait that gains an advantage over Watch Enigma.
It has a mode called 'Find My Phone' that will help you locate your phone when you cannot remember where you kept it. It will not detect your phone unless it is in close proximity to your smartwatch.
Activity Tracking
The Watch Enigma and Storm Smartwatch come with smart activity trackers that record daily calories, steps, and distance. The Watch enigma has 8 sport modes like running, basketball, football, badminton, etc.
Whereas the Storm Smartwatch comes with 9 sports modes like running, cycling, walking, hiking, etc. 8 out of 9 of these modes can be used at the same time.
Boat Storm Smart Watch Sports Modes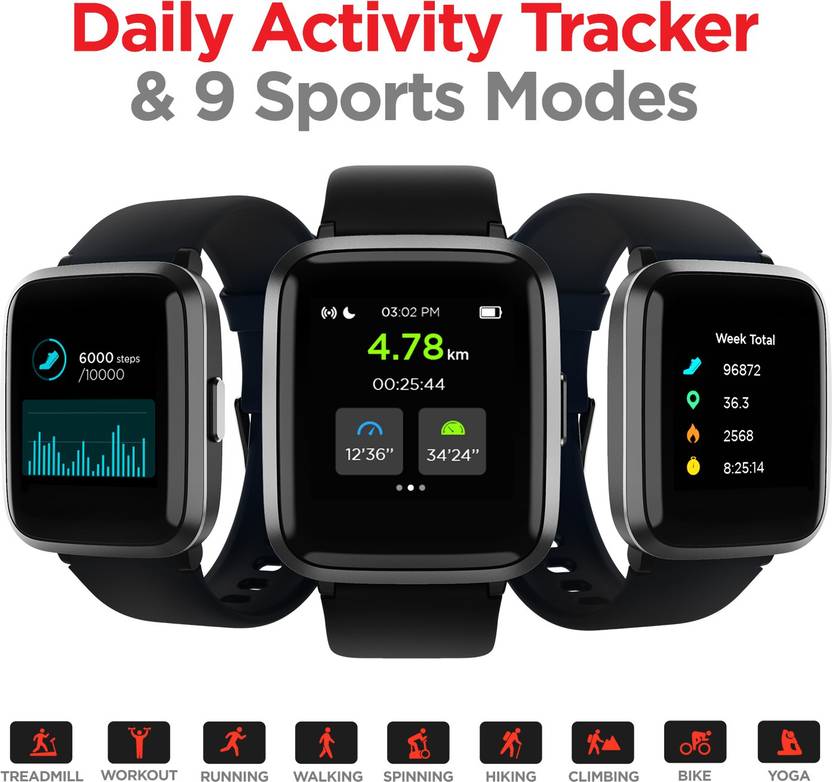 Boat Watch Enigma Multiple Sports Modes
Conclusion: Boat Storm Vs Boat Watch Enigma
The two boAt watches, Watch Enigma and Storm Smartwatch share most features. However, they also have unique features that allow them to gain advantages over each other.
Boat Watch Enigma's price is slightly higher than Storm Smartwatch but its long battery life and standby time make it worth it for anyone who needs to use it in day-to-day life.
In terms of water resistance, Storm Smartwatch gains the advantage as it has 5 ATM water resistance whereas Watch Enigma has 3 ATM water resistance.
For activity tracking, Enigma is made for those who play different sports like basketball, tennis, football, etc, and Storm suits those who love to go on a hike. With smart gestures too, Enigma tops the chart.
After much evaluation and comparison, the boAt Watch Enigma certainly has the upper hand as its overall performance gets more points than the Storm Smartwatch.