The Boat brand never stops sailing to reach the land of user expectations with their most innovative solutions. Be it smart wearables or audio gadgets, the Boat is always proving its top position.
The brand always introduces new products, recently in the smart wearable system they made several launches. We picked the latest Watch to compare it with the popular Watch and provided our findings below. It deals with the comparison of Boat Watch Delta Vs Boat Watch Storm.
Some of the recent launches of Boat include the Boat Watch Xtend and Boat watch Xplorer. If you need a budget-friendly Watch with the Spo2 feature, you can get one from the best Smartwatch under 3000 with spo2 monitor.
Top Specifications Comparison: Boat Watch Delta Vs Boat Watch Storm
Features available
Boat Watch Delta
Boat Watch Storm
Version of Bluetooth
5
4.2
Connectivity establishment
10 m range
10 m range
Battery performance
7-days
8-10 days
Charging system
USB magnetic charging
USB magnetic charging
Call and message alerts
Available
Available
Themes and straps
Customizable
Customizable
Vibration alerts on any notification
Yes
Yes
Sports modes
8
9
Name of tracking activities
Walking, cycling, badminton, basketball, swimming, running, skipping, football
Walking, climbing, yoga, running, hiking, treadmill, bike, workout, skipping
Health sensors
Heart rate, guided breathing sessions, blood oxygen, sedentary alerts
Sleep, heart rate, blood pressure, spo2, menstrual cycle
Waterproof rating
IP68
5 ATM
Remote controls
Music and calls
Music and calls
Check the latest price
Check Price Here

Check Price on Boat Website
Check Price Here

Check Price on Boat Website
Comparing display, connectivity features between Boat Watch Delta Vs Boat Watch Storm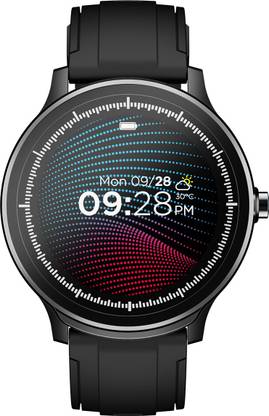 Watch Delta is the latest version of Boat Watches, it features a spherical display that measures 1.29-inches. The display is very decent with the measurement and all the notifications, including your social media alerts and calls notifications will be displayed on the spherical display. Delta allows you to customize the front theme of the watch with multiple built-in themes. Further, you can change the straps as they are standard size.
In terms of connectivity, Delta uses Bluetooth version 5. So you can experience instant connectivity even up to a range of 10 m. Most of the Boat latest smartwatch has this Bluetooth version.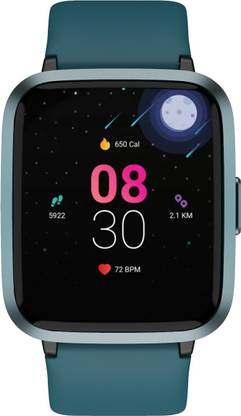 Storm Watch is one of the popular selling products in the Boat smart wearables, and it features a large 1.3-inches square display that is highlighted with curved corners. Similar to the Delta watch, you can also customize the friend theme with several built-in watch themes. In addition to this, the straps are customizable acid has a standard length. The square display will be comfortable for viewing all the social media notifications and call alerts.
To establish the connectivity, it has the help of Bluetooth version 4.2. Though it was an old version of Bluetooth, it can provide better connectivity up to a range of 10 m.
To get better connectivity and display, which is better?
While comparing the display features of both watches, more or less they are somewhat similar; as per the user requirement, one can go for a spherical display or square display.
But in terms of connectivity, the latest Delta Watch has the most recent Bluetooth version 5 to provide a better connectivity range. So the Delta watch is the best in terms of connectivity.
Not only this comparison focus on the latest Watches, but our boat Xtend vs boat Xplorer comparison was also made between the latest Watch of Boat.
Sports modes and health sensors comparisonBoat Watch DeltaVs Boat Watch Storm
Mostly the smart wearables are preferred for fitness tracking purposes. Looking in that way, both watches have a decent amount of sports modes to go for.
Delta watch offers multiple eight sports modes to track your sports activities. The sports activities include walking, cycling, badminton, basketball, swimming, running, skipping, and football. In addition to sports tracking, it also tracks your daily activities, including the steps taken, distance traveled, and calories burnt.
To always track your help system, it features some sensors that include heart rate, guided breathing sessions, blood oxygen, and provide sedentary alerts.
Storm watch offers multiple of 9 sports modes that will efficiently track all your sports activities. The tracking modes are walking, climbing, yoga, running, hiking, treadmill, bike, workout, and skipping. Like the Delta watch, this watch also has a daily activity tracker with the same features.
Storm Watch provides a full health monitoring system on your wrists. It has multiple sensors to track your sleep, heart rate, blood pressure, spo2, and menstrual cycle. Also, find whether this Storm Watch is perfect or not in the comparison boat Xtend vs boat Storm.
Which Watch is good at sports and health tracking?
When we look at sports tracking and health monitoring, most people will go for the one which has more tracking modes. Storm watch has the maximum number of sports tracking modes and a maximum number of wellness tracking sensors in this competition.
Battery and waterproof rating comparison Boat Watch Delta Vs Boat Watch Storm: Find the best.
The Delta Watch offers seven days of working time on a single charge, whereas the Storm watch offers 8 to 10 days of battery life with a single charge. This battery performance may vary according to the usage level.
With the Delta watch, you can get maximum protection with the IP68 waterproof rating. On the other hand, Storm Watch has 5 ATM waterproof ratings.
Overall, with Storm Watch, you can get more working time and maximum waterproof protection.
Conclusion: Which Boat Smartwatch it Best? Boat Delta or Boat Storm?
Though these Watches vary in some features, they also have similar features like notification alert with vibration. It provides remote music and camera controls.
You can go with the Delta watch for maximum range of connectivity and better display specs. On the other hand, you can go with the Storm watch for better display specs, maximum sports tracking features, more health tracking sensors, better battery life, and maximum protection.
Boat Watch Delta at Boat Website
So, overall the best Watch is the Storm Watch.