Why compromise when you could be at the top of your health! These smartwatches by boAt exceed all your expectations and amaze you. It is built in such a way to drive you to your fitness goals much closer and enhance your lifestyle. Here, the popular boAt storm smartwatch is compared with the classic boAt watch vertex to see which one suits you the best.
Take a look at the given comparison of boat vertex vs boat storm to see the watch that you are looking for in your budget. Somewhat the smartwatches seem similar, but if you take a closer look, you will see the difference in its features. Let's check out them both the boAt watches.
Also, feel free to check out boat latest smartwatches. If you're looking to buy smartwatches at affordable prices, then visit boat watch Zenit and best smartwatches with SpO2 monitor under 3000.
Boat Vertex VS Boat Storm Smartwatch Features and Specifications Comparison
Details and characteristics
BoAt Watch Vertex
BoAt Storm Smartwatch
Bluetooth Version
5.1
4.2
Bluetooth Range
10m
10m
Display Size
1.69 inches
1.3 inches
Battery time
7-10 days
8-10 days
Battery Capacity
200mAh
210mAh
Charging Type
Magnetic
USB Direct Charge
Call and Message Alert
Yes
Yes
Music Control
Yes
Yes
Straps
Customizable
Customizable
Waterproof Resistance
IP67
5 ATM
Sports Modes
7
9
Tracking activities
Walking, skipping, running, cycling, badminton, basketball, football
Walking, climbing, yoga, running, hiking, treadmill, bike, workout, skipping
Health Sensors
Heart rate, SpO2 monitor, Sleep
Heart rate, Blood Pressure, SpO2 monitor, Menstrual cycle, Sleep
Check the latest price
BoAt Verex Flipkart
BoAt Website
BoAt Storm Flipkart
BoAt Website
BoAt Vertex VS BoAt Storm Smatchwatch: Display and Connectivity Features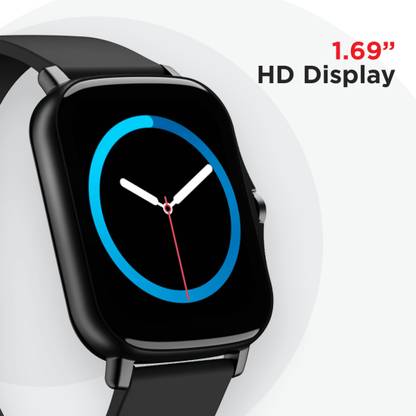 BoAt smartwatch series launched the BoAt vertex, which has a huge screen with 1.60 inches HD display and supports controlling everything. Its dial is curved in the corners and is square-shaped at the edges.
The vertex smartwatch is waterproof resistant with IP67. It supports notifications from different apps from the mobile. It uses Bluetooth for connectivity and utilizes v5.1 (version) with a distance of 10m. With the help of other supporting apps, you can change themes in your smartwatch. How cool is that!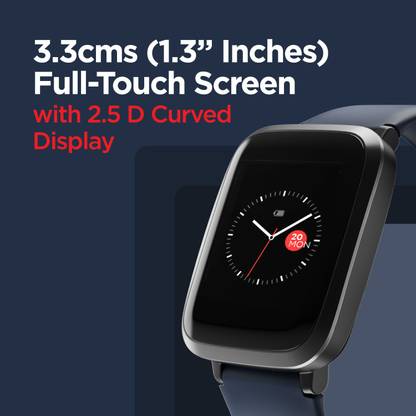 This BoAt Storm smartwatch also has a similar square-shaped display. Its display size is 1.3 inches with a 2.5D curved display. You get instant notifications in the display, and indeed it is waterproof resistant.
With the cool gesture features, your smartwatch wakes when you lift your wrist. It utilizes v4.2 (version) at a distance of 10m. You can even change the face of the watch with the style you prefer.
Which Smartwatch has decent connectivity & display specs?
Both the vertex watch and storm watch have decent connectivity and are pretty much identical. But they differentiate themselves in the display features. The vertex watch is larger when compared with the storm watch. Moreover, the vertex watch also has 100+ smart faces and makes its display superior to the storm watch. Thus, BoAt Vertex has got the best display features among them.
BoAt Vertex VS Boat Storm Smartwatch: Comparison of Health Monitoring System
Wherever you wear this watch, its SpO2 monitors and 24HR heart rate checks and maintains your health. With the help of the Vertex watch, you can progress without health issues. This Vertex watch helps you to understand more about your sleep cycle and keep track of it. This smartwatch monitors your sleep time.
Whereas, the storm watch gives a complete report of your health system. It tracks your SpO2 levels, checks your heart rate, blood pressure, menstrual cycle, and makes sure you get quality sleep time. Plus, it is supported with a guided breath session. You must check out other smartwatches like fire-boltt beast pro and the latest tagg verve neo.
Which suits better for Sports Modes and Tracking Your Health?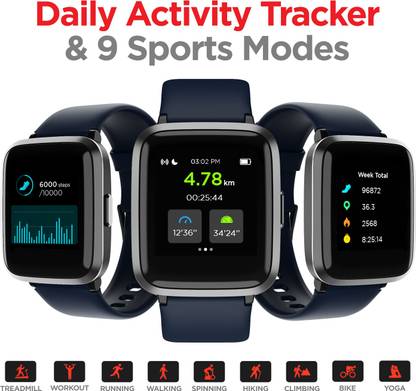 The vertex watch has 7 sports modes, and the storm watch has 9 sport modes in total. And when it comes to health tracking, the storm smartwatch has much more features than the vertex smartwatch. Overall, by taking all the above aspects, boAt storm pulls it off better!
BoAt Vertex VS Boat Storm Smartwatch: Water Resistance & Battery Performance
Vertex smartwatch has a battery capacity of 200mAh. Its battery performance time lasts up to 7-10 days. Whereas, Storm smartwatch's battery capacity is 210mAh. And its performance time is up to 8-10 days.
When the water resistance is considered, both smartwatches are of the same level of resistance, which is 5 ATM.
Thus, in this round, both the smartwatches are having the same waterproof resistance. And about the battery performance, the storm smartwatch lasts a bit longer. Hence, both are preferable.
Boat Vertex VS Boat Storm Smartwatch: Conclusion
Therefore, these are all differences between these two smartwatches. But, the similarities between them include smart notifications, music and call control, waterproof resistance, and clicking pictures at ease.
In BoAt Vertex, you get a huge HD display, good battery performance, smart features like heart rate and SpO2 monitor, and a sleep monitor with 7 sports modes.
In BoAt Storm, you get a good display with better and more health tracking features than the other smartwatch with 9 sport modes. It's better and worth buying.
Overall, BoAt Storm Smartwatch surpasses your expectations and has the best smart features over the other boAt smartwatch.