Boat, a top brand that is always sailing on the top position in the audio and smart wearable gadgets world. They are not only a recognized brand for their various products but also for the quality. Zebronics on the other hand is also a recognized brand in the list of top wearable brands.
Now, we are with the comparison that is targeted to find the best Watch among Boat Storm(Review) and Zebronics ZebFit. While studying the comparison of both Watches, you may get some similar features.
However, the best brand is available here with better features over the Boat Watch. So, let's dig deep on the comparison review.
Boat Storm Watch VS Zebronics Zeb Fit-2220Ch Watch Specifications Comparison
Details and characteristics
Boat Storm Watch
Zebronics ZebFit Watch
Version of Bluetooth
4.2
5.0
Range of connectivity
10 m
10 m
Working Time
8-10 days with 210 mAh capacity
7 days with 200 mAh battery
Charging interface
Magnetic charging
Magnetic Charging
Display size
1.3-inches
1.29-inches
Availability of GPS
No
No
Swappable straps
Yes
Yes
Alerts on message and calls
Available
Available
Vibration alert feature
Vibrates on notifications and calls
Vibrates on calls and notifications
Camera shutter control
Available
Available
Daily activity tracker
Present
Present
Sports modes
9
8
Name of sports modes
Running, workout, treadmill, skipping, bike, walking, climbing, yoga, hiking.
Football, walking, swimming, cycling, running, badminton, skipping, basketball.
Health trackers
Available
Available
Music, volume, alarms
Available
Available
Waterproof rating
5 ATM
IP68
Box content
Watch, user guide, charger.
Fitness band, manual and cable.
Latest price
Boat Storm at Flipkart

Boat Storm at Boat Website
Zebroincs Fit 2220Ch
Boat Storm Watch VS Zebronics Zeb Fit 2220ch Watch: Connectivity, Design And Display Comparison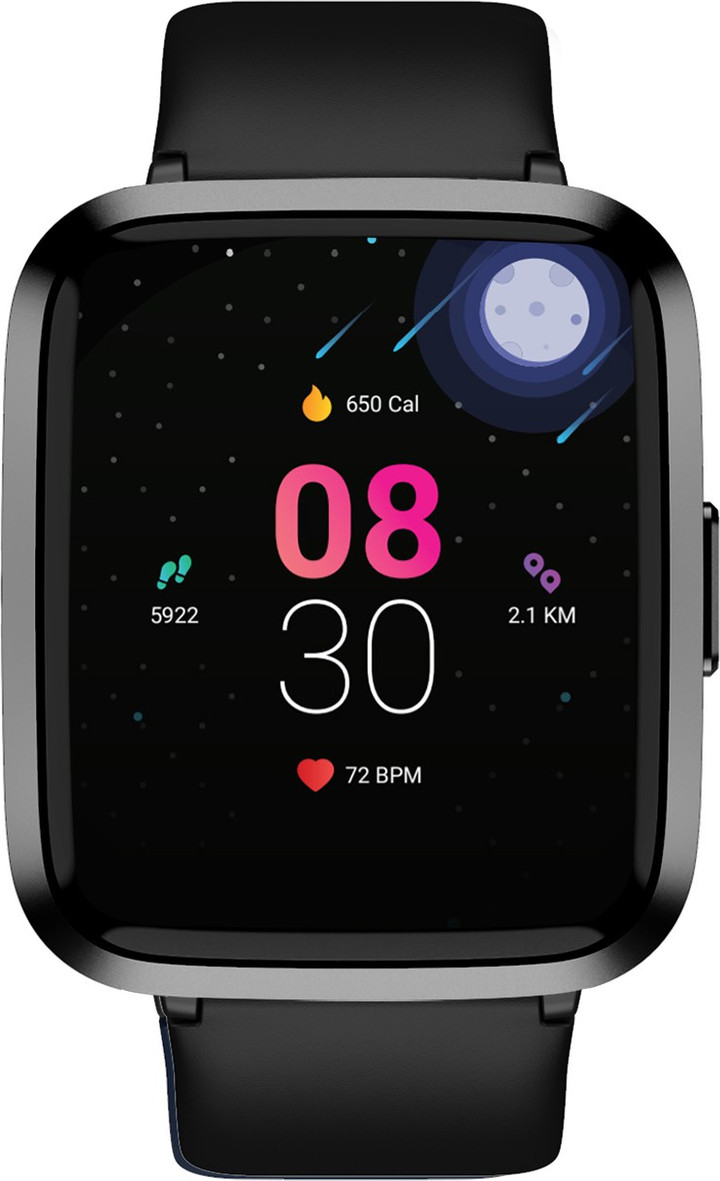 Boat Storm features a square touch display with an IPS quality display. Talking about the size of the display, it is over 1.3-inches. Further, it is protected with 2.5 D glass. Four edges are highlighted with curves. The screen has a smart gesture controls feature that makes the screen wake when you raise your arm.
On display, you can get details about your notification and calls. Your style would be supported fully, as it has several Watch themes. The straps are also swappable to fix the perfect Watch theme. For connectivity, it carries a Bluetooth version 4.2. It is a fair Bluetooth technology.
When we consider Zebronics Watch, it features a circular touch dial TFT color display. The screen is wide over 1.29-inches. It also sports a 2.5D curved glass for protection.
For connectivity, it carries a Bluetooth version 5 with better connectivity. You can fix between hundreds of Watch themes available. Further, you can also place the perfect strap to match your style.
Which Watch Is Better Over Connectivity, Design, And Display?
Both watches have considerable features on these three factors. When we look at some additional features like smart gesture control, Boat Watch is the best Watch. However, the display size and connectivity are somewhat similar.
Compare Health Trackers & Sports Modes Between Boat Storm and Zebronics Fit 2220Ch
The health trackers of Boat Watch includes a heart rate tracker to take care of your heart rates, a sleep quality level monitor, a Spo2 tracker, a blood pressure monitor, and finally a menstrual cycle tracker. Further, nine sports are available to support your activities.
In addition to this, you can stay reported of your steps, calories burnt, and distance through the daily activity tracker.
In Zebronics ZebFit, you will get a report on your great rates, blood pressure levels, Spo2 levels, and a sleep monitor. About eight sports are available to support your daily sports activity.
Further, its daily activity tracker provides a report on your calories burnt, steps taken, and distance covered.
Which Watch Is Nice With Maximum Health Trackers And Sports Modes?
Both watches have sedentary and hydration alerts. So, looking at the maximum health trackers and sports modes, Boat Storm Watch has the best features.
Difference Between Boat Storm and Zeb Fit 2220ch Battery Performance & Water-resistant Ratings
In battery performance, Boat Watch has 8-10 days, as it packs a 210 mAh efficient battery. In waterproof rating, it shields your Watch over a distance of 50 m deep into the water.
On Zebronics, you can get a 7-day battery performance, as it packs a 200 mAh battery. For water-resistant, it has IP68 ratings.
Which Has Better Water-resistant And Battery Life?
In terms of water-resistant rating and battery performance, both watches stands unique. However, the best brand with maximum performance is Boat Storm Watch.
Boat Storm VS Zebronics Zeb Fit 2220CH SmartWatch: Which is Best?
Thus, we have gone through all the characteristics of these two watches. In addition to all these things, both watches have some similarities like vibration alert on notification, Camera shutter controls, playback, and volume controls on the display.
Overall, Boat Watch is suitable for ultimate battery, water shield rating, sensors, and sports modes. While the Zebronics zeb fit 2220ch is worth having a look at its connectivity. Thus, the Boat Storm Watch is the best watch with several features.