The boAt is one of the largest ear wear brands in India. It recently launched a new extension on its Bluetooth speaker series. Their new models are boAt Stone 350 Wireless Bluetooth Speaker and boat stone 180. Though every boAt model delivers perfect sound this new Bluetooth speaker has its features.
The new boat stone 1200 portable Bluetooth speaker with FM radio and beautiful RGB lighting effect has launched in India 2021.
We have provided information about the features and pricing of the stone 350 Bluetooth speaker here. Have a look at the features below.
Best Specifications and Top Highlights Of boAt Stone 350 Bluetooth Speaker
Bluetooth version 5
IPX7 splash and sweat shield
Multiple connectivities
12 hours of playtime
10 W RMS audio output
TWS technology
1.96 dynamic drivers
Connectivity options: BT, SD Card, and Aux
Battery capacity 2200mAh
Features Review and Detail Of boAt Stone 350 Bluetooth Speaker
Bluetooth Version 5
The boAt Stone 350 has Bluetooth version 5 to provide a stable connection within the range of 10 m.
This Bluetooth speaker has a compact design and you can carry it easily, so you can play your music on the go.
Also, Read More About Bluetooth Speakers Review
IPX7 Splash And Sweat Shield
The boAt Stone 350 Bluetooth speaker has an IPX7 waterproof rating with splash and sweat shield. The waterproof ratings indicate that this speaker can resist water even in 5 m depth for 30 minutes in water. You can use it while swimming.
The splash-proof and sweat shield makes this speaker ideal for anything.
Multiple Connectivity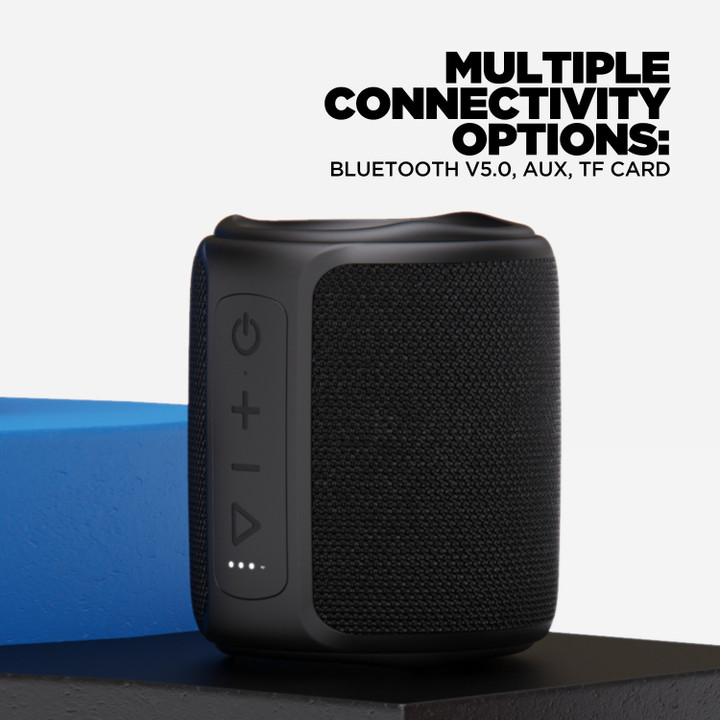 This Bluetooth speaker has multiple connectivity options. Hence, you can enjoy your time without worrying about connectivity issues.
It can be connected through BT, TF card and AUX. This speaker is also compatible with devices like mobile, laptop and tablet. Take this Bluetooth speaker on the go without worrying about compatibility and connectivity.
Recently Mivi Roam 2 Bluetooth speaker has launched by the Mivi brand at a very affordable price in India.
12 Hours Of Playtime
The boAt Stone 350 speaker gives you a playtime of 12 hours with a powerful battery of 2200 mAh. It gets the complete charge within 1.5 -2 Hrs and give more playtime.
You can also check the boat stone 1500 40W portable Bluetooth speaker that offers up to 15 hours of music bliss on a single charge.
Get an awesome playtime with boAt Bluetooth speakers in a single charge.
10 W RMS Audio Output
You will get an amazing stereo experience through the 10 W RMS Audio Output accompanied with this speaker.
The frequency response ranges from 20Hz-20KHz to deliver the best audio output. It also has 1.96 dynamic drivers to give an immersive stereo experience.
TWS Technology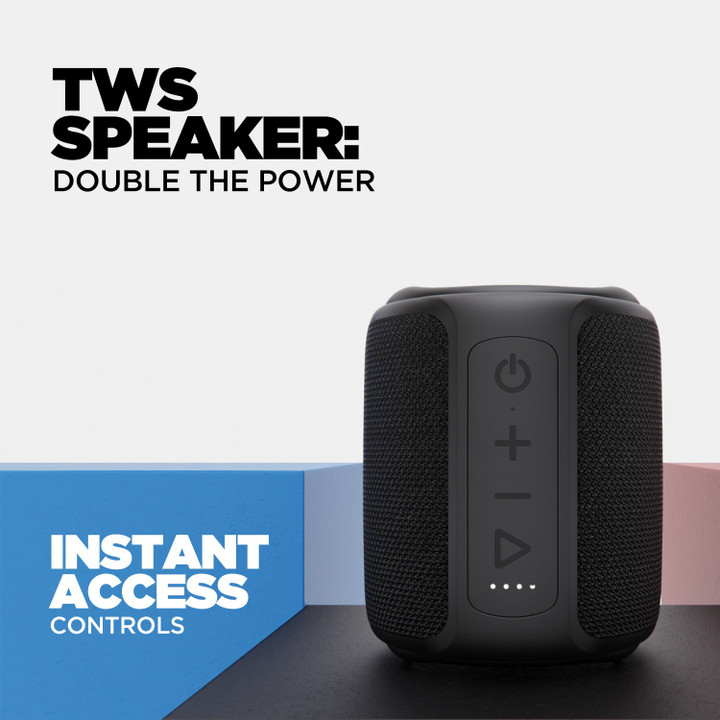 The boAt Stone 350 speaker comes with the TWS technology to get a powerful audio experience. With this TWS feature, you can connect two Stone 350s and forge them to deliver one audio output to get a powerful impact.
Warranty
These Bluetooth speakers have a 1year warranty. If you have any manufacturing defect you can claim the warranty within your 1st year of purchase.
The Detailed Summary Of boAt Stone 350 Bluetooth Speaker
The boat stone 350 Bluetooth speaker comes with a lightweight cylindrical body structure. Its ergonomic design makes it perfect for carrying.
It has instant access to the controls like volume +/- and power button. You can get a kick out of the best sound quality and expand them with the available TWS technology.
The price is set as 1499 INR in the established site Flipkart. This speaker is available in three colour variants of Black, Blue and Red.