The boAt brand is well known for its signature sound. The boAt Stone 1500 40 W speaker is a new extension of boAt Bluetooth speakers. These speakers give you stereo sound quality at an affordable price. It comes with good playback time and excellent sound quality.
Boat stone 1200 Bluetooth speaker with RGB lighting and FM has launched in India 2021.
A detailed description of the features and other specifications are given in this page. Get clear information about this Bluetooth speaker here.
boAt Stone 1500 Bluetooth Speaker Specifications and Top Highlights
40 W signature sound
Bluetooth version 4.2
IPX6 water and shock resistance
TWS feature
Twin EQ modes
15 hours of playback time.
4000mAh Battery Capacity
AUX, Bluetooth, and USB connectivity
Type C charging Port
boAt Stone 1500 40 W Bluetooth Speaker Features, and Quick Review
40 W Signature Sound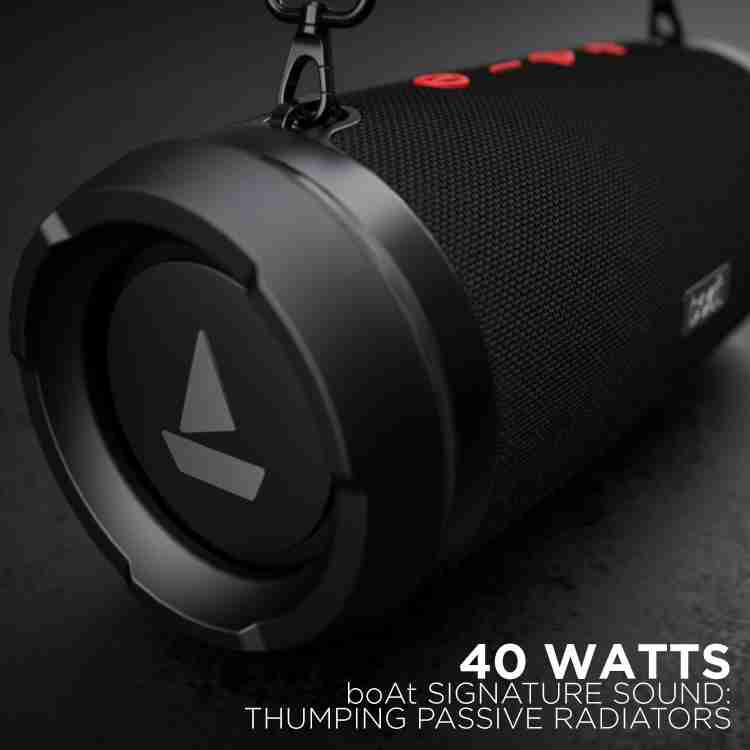 Get blown with the amazing 40 W boAt signature sound with this boAt Stone 1500 Bluetooth speaker. It gives a stereo surround sound audio output for getting an excellent experience in listening to music.
Boat stone 350 and boat stone 180 bluetooth speakers have launched in India recently.
Bluetooth Version 4.2
This boAt Stone 1500 40 W Bluetooth speaker has Bluetooth version 4.2 that gives continuous music within the 10 m range.
TWS Feature
This TWS feature allows you to merge the sound of two boAt Stone 1500 40 W Bluetooth speakers, to get excellent audio output.
You can connect two boAt Stone 1500 40 W Bluetooth speaker via Bluetooth and get the sound according to your listening level.
IPX6 Water And Shock Resistance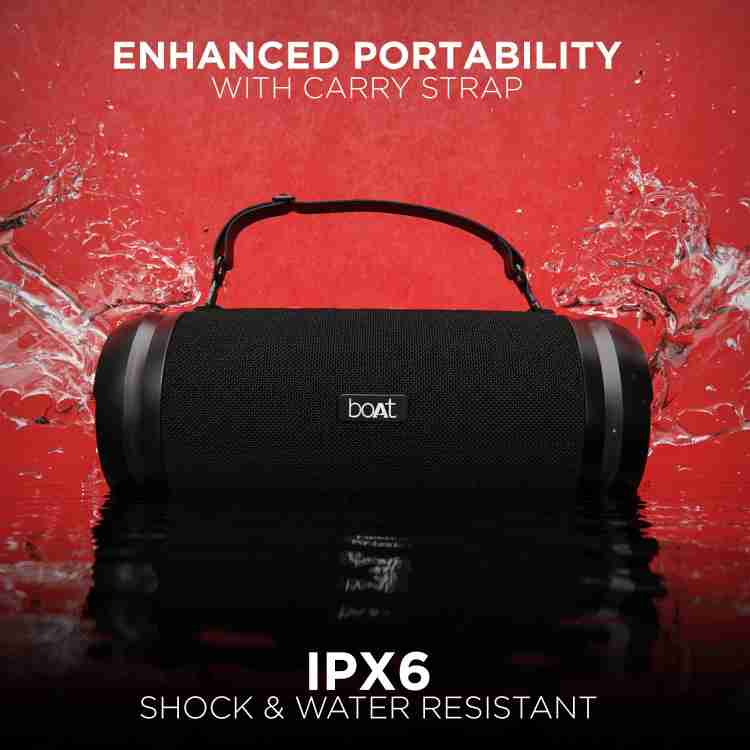 This speaker has IPX6 water and shock resistance to withstand water and sudden shocks when you drop it. Thus, you can have your music anywhere with this Bluetooth speaker.
Twin EQ Mode
You will experience a different level of sound in your indoors and outdoors. Say goodbye to such different levels of music as this Twin EQ mode offers the settings to equalize your sound output.
You can equalize the sound output from this Bluetooth speaker, according to the environment around you. It also comes with simple controls.
15 Hours Of Playback Time
The boAt 1500 40 W Bluetooth speaker comes with a playback time of 15 hours to enjoy your favorite music on the go.
You can also know details about newly launched Mivi roam 2 portable bluetooth speaker.
This speaker has a powerful battery system of 4000 mAh. It just takes 4.5 hours to get a full charge. This minimum charging time provides you with a maximum of 15 hours of playback time. This Bluetooth speaker supports a Type C charging system.
Other Important Details Of boAt Stone 1500 Bluetooth Speaker
boAt Stone 1500 40 W Bluetooth speaker system comes in two color variants of black and blue. You are offered three connecting options including Bluetooth, USB, and AUX. So, you can easily connect your speaker with the desired options.
Check Boat Stone 1500 Bluetooth speaker price on the official websie.
It also has a warranty and you have to activate it once you purchase this Bluetooth speaker. The price of this amazing boAt Bluetooth speaker is 6,990 INR on the well-known e-commerce site Flipkart. The sales package includes a stone speaker, Type C charging cable, user guide, AUX cable, and a warranty card.