Boats are famous for making a booming sound in your ears, and they have been a famous brand for years. Usually, the Boat brand introduces new products to their audio system to keep their consumers engaged with the tunes. Likewise, they have their new Boat Rockerz 650(Product link) On-ear headphones ahead of launch.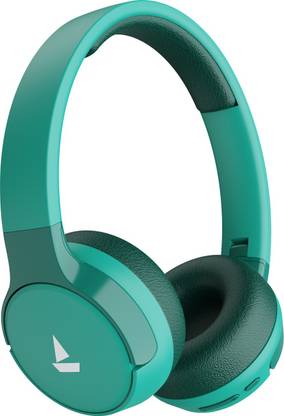 This headphone would be one of the Boat latest headphones. Like most Boat Best headphones, this also comes with giant battery life. This Rockerz addition is next to their previous launch of Boat Rockerz 550.
If you are concerned about wired connectivity, go with Boat immortal IM-1000D or Boat immortal IM-200. These are the latest additions of Boat.
Look into the article to know the complete specs.
Price And Launching Date
The price tag of this boat rockerz 650 on-ear headphone is set as 3,990 INR, and it will be available for purchase from noon of 30th June.
Specifications
| | |
| --- | --- |
| Bluetooth version | 5 |
| Battery life | 60-hours |
| Headphone type | On-ear |
| Charging time and charging system | 60 minutes and Type C |
| ASAP charging system | 10 minutes=8-hours |
| Driver size | 40 mm |
| Mic availability | Available |
| Dual pairing availability | Available |
| Other features | Smart twist for play and pause |
| Voice assistant support | Available |
| EQ mode | Bass and balanced |
| Check the headphones | Check Latest Price |
Detailed Description About The Features Of Boat Rockerz 650 On-ear Bluetooth Headphones
The design of the headphones is on-ear. One of the main drawbacks of the on-ear design is it may cause pressure against your ears, as it was resting on your ears without covering it.
To provide a comfortable experience on your listening, Boat 650 headphone comes with a premium version of memory foam. It softly rests on your ear without causing any pressure against your ears. The headband is made with high-level metal parts. So, the overall quality and durability would be maximum. Better quality was also available in headsets like Boat Rockerz 335.
As this headphone uses Bluetooth for connectivity, it should have a maximum connectivity version. So, Boat 650 accompanies Bluetooth version 5 with a connectivity distance of 10 m. Most Boat headsets like Boat Rockerz 330 and Boat Rockerz 255 Pro Plus(Review) offer better connectivity.
More Posts Related to Boat Headphones Headphones
Sound generation
The boat is famous for its unique audio generation. All their products are capable of delivering better sound output with enriching bass effects. Similar to their products, this new Rockerz 650 also pumps out the lush sound output.
A large 40 mm driver is responsible for delivering better sound output. Generally, larger drivers will be creating large sound output. So, the unique signature sound of Boat and 40 mm dynamic drivers will level up your listening experience.
Most likely people won't hear powerful basses all the time. Sometimes a balanced bass with a soothing sound experience is needed for our aural satisfaction. Rockerz 650 made this possible by infusing EQ mode in their built-in extension.
More Posts Related to Boat Headphones Headphones
Through this EQ mode, one can customize their sounding levels according to their listening needs.
Battery performance
Giant battery life of 60-hours is awaiting on this headphone with the help of a 1000 mAh capacity battery. No more time needed than 1-hour to get a complete charge. If you are in a hurry and forget to charge your boat rockerz 650 headphones, don't worry, just charge it for 10 minutes and you can continuously enjoy your music for 8-hours.
It also features a smart twist feature for play or pass. You can also get the help of a voice assistant for commanding your voice. This headphone is available in multiple three shades of Black, Red, and Teal Green.