Everyone is running behind something in this technology world, and we rarely have some enjoyable moments to relax. Many people will immerse themselves in music to provide their minds a soothing experience. To give a relaxing experience to every user, several brands are flooding the market with innovative solutions.
Among the brands, the Boat brand holds the top position with multiple products. We took their latest neckbands and ended with the best one between the Boat Rockerz 333 Vs Boat Rockerz 335.
Boat rockerz 330 is one of the latest launches and we have also compared the Boat rockerz 330 vs 335, check for more to find the best boat neckbands.
Both of these neckbands are marvelous with the features and specs they possess. However, the best product will always exist when we compare boat rockerz 333 against boat rockerz 335(Review). This comparison will provide you with clear insights into the features, and you can determine the best neckband that fits you the most.
Boat Rockerz 333 VS Boat Rockerz 335 Bluetooth Neckband: Complete Specification Comparison
Features available
Boat Rockerz 333
Boat Rockerz 335
Bluetooth version
5
5
Connectivity range
10 m
10 m
Battery performance
30-hours
30-hours
Call alerts
Available
Available
Driver size
10 mm
10 mm
Bass
Rich and deep
Rich and deep
Dual pairing system
Available
Available
ASAP charging system
10 mins=10 hours
10 mins=10 hours
Built-in mic
Available
Available
Qualcomm audio technology
No
Qualcomm aptX and Qualcomm aptX HD
CVC call noise isolation
No
Yes
Charging time
40 minutes
1-hour
Charging type
Type C
Type C
Control system
Multifunction button and volume control
Multifunction button and volume control
Voice assistant support
Google Assistant, Siri
Google Assistant, Siri
Waterproof rating
IPX5
IPX5
Check the neckband at the latest price
Boat Rockerz 333 on Flipkart

Boat Rockerz 333 on Boat Website
Boat Rockerz 335 on Flipkart

Boat Rockerz 335 on Boat Website
Comparing Design And Built Quality Among Boat Rockerz 333 Against Boat Rockerz 335
When we speak about the external built quality and the design, the Boat brand never fails to meet the user requirements. Similarly, they made the better-built quality on both of these neckbands. But, let's look closer at each neckband design.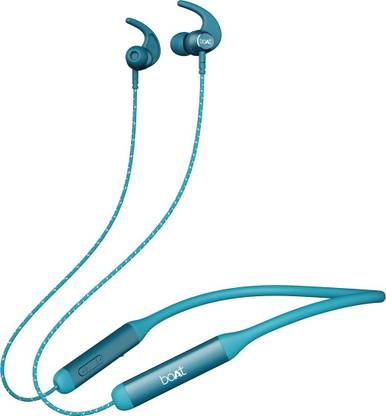 In the Rockerz 333, the structure is bendable and it has the availability of the braided tangle-free cable. Its control panel is given metallic finishing with a multifunction button and volume control embedded. Each earpiece has supporting fin-like extensions for providing better support in the ears. The combined support of magnetic support and silicone earmuffs makes the listening much more comfortable.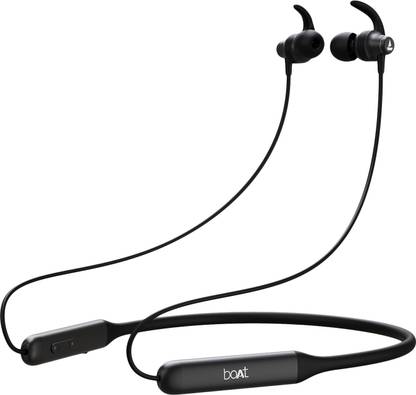 On the other hand, Rockerz 335 looks much identical to the Rockerz 333. However, it has a high-grade silicone collar band with a premium alloy control panel with embedded controlling buttons. Each earpiece possesses magnetic support and silicone earmuffs to provide a comfortable listening experience. Further, the supportive fins make it ideal for workouts.
Which neckbandcomes with better quality and design?
In terms of built quality and design, both the Rockerz headsets are better. You will get the same quality and comfort on both of these earphones. Though they are similar in structure, Rockerz 333 has the braided cable advantage. Some Boat latest neckbands have better-built quality.
Sound output and driver size comparison Boat Rockerz 333 Against Boat Rockerz 335
Rockerz 333 ensures crisper music through their 10 mm dynamic drivers. You can experience the next level of listening with the balanced and soothing audio combo. Bass effects won't fade at the high sound and it doesn't dominate the vocals. So, an energetic melody awaits with this Rockerz 333.
Rockerz 335 provides an amazing auditory time with the availability of 10 mm dynamic drivers. The bass is sufficient to the expected level and balanced on every tone of the music without any flaws. Further to this audio setup, it also has the availability of Qualcomm aptX and Qualcomm aptX HD audio technology that will carry your listening experience to the level that you are waiting for.
Which neckband is preferable for better audio output?
Even though the Rockerz 333 has a similar driver size to Rockerz 335, it doesn't feature some additional technical support. But, Rockerz 335 features Qualcomm audio technology support to provide HD audio with deep bass effects. So, in the audio battle, Rockerz 335 is the best neckband. If you need more effective sound, check the Boat Rockerz 550(Review).
Battery performance: Boat Rockerz 333 Vs Boat Rockerz 335: Which is best?
Battery power is the most crucial one for the best neckband. To overcome this frequent charging issue, it is better to get a long-lasting neckband in this Rockerz neckband comparison.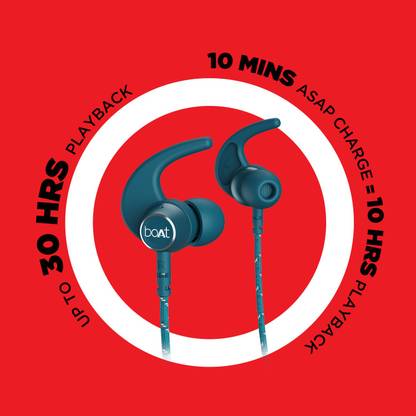 Rockerz 333 offers you an ultimate playtime of about 30-hours in just a one-time charge. It doesn't even take more than 40 minutes to get completely charged. If you are in a hurry, just plug in the charger for 10 minutes, and it will give you 10-hours of playtime, thanks to the ASAP charging system.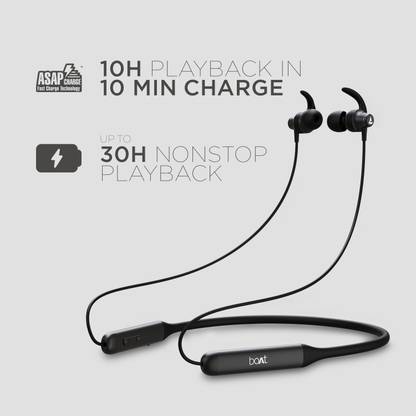 Rockerz 335, on the other hand, offers the same 30-hours in a single time charge. You have to wait for just 1-hour, and your neckband will be ready to carry it for 1-2 days. If you forget to charge your neckband, don't worry, the ASAP charging system will help you. You can achieve a 10-hour playtime in 10 minutes.
Overall, in this battery comparison, both earphones have similar battery performance. However, the charging time only varies. By considering this, Rockerz 333 is ideal with better battery performance.
Calling and control comparison: Boat Rockerz 333 Vs Boat Rockerz 335
Calling features in Rockerz 333 is pretty good, as it has built-in mic support. Your voice won't break even in noisy areas, as the mic can capture your voice with better clarity. Speaking about the controls, it has a multifunction button with volume controls. You can navigate the MFB on the top side, and the volume controls on the bottom side of the metallic control panel. It ensures simple navigation without looking for the controlling buttons.
When we consider the Rockerz 335, you can get an impressive calling experience. It will be achieved due to the availability of the Qualcomm CVC technology. It lowers the surrounding sound and helps in getting a distraction-less calling experience even in any noisy environment. The control system is identical to the Rockerz 333, as it has the MFB and volume control on the top and bottom part of the metallic panel.
So, the best earphone in calling comparison is Rockerz 335. However, in the controlling system, both have identical functions.
Verdict: Which Boat Bluetooth Neckband is Best? Boat 333 or Boat 335?
Both earphones provide call alerts and are protected with the IPX5 waterproof ratings. Overall, both earphones have head-to-head features and offer a better experience. Rockerz 333 is better for design, battery, and controls. On the other hand, Rockerz 335 is better for decent sound output, calling, and controls.
Thus, when we speak about the top features, definitely the best one is Boat Rockerz 335. It excels in maximum features comparison, and it will be the best one for you.