Bluetooth headphones are immensely popular today for not just music and calling but also for playing games and uninterrupted workout sessions. Talking about wireless headphones, neckband earphones are always a more secure and comfortable option, especially for people new to wireless earphones.
Picking a neckband earphone set can be a little confusing. You have to take care of not only the sound quality and battery life but also of additional features such as water resistance, comfortable design, and bass quality. All of this can be quite intimidating for people who are new to wireless earphones or are not too familiar with technical gadgets.
Boat Rockerz 333 Review
Hence, in this review article, we're discussing the Boat Rockerz 333 Bluetooth neckband and all its top specifications. It's available for 1,299 INR on Flipkart. Also, if you want to explore more neckband earphones from Boat, check out Boat Rockerz 255 Pro Plus(Review), Boat Rockerz 330(Review) bluetooth earphones, and Boat Rockerz 335(Review).
Box Contents
Boat Rockerz 333 earphones come in sleek packaging. The contents within the box are as follows:
A Boat rockerz 333 earphone
A type C charging cable
A Warranty Card
A product catalog
A User Manual
Boat Rockerz 333 Specifications
| | |
| --- | --- |
| Product Name | Rockerz 333 |
| Connectivity | Wireless |
| Type | In-the-ear |
| Bluetooth Version | 5.0 |
| Bluetooth Range | 10 meters |
| Water-resistance | Yes |
| USB | Yes |
| Monaural | No |
| Microphone | Yes |
| Switch between Music and Call | Yes |
| Deep Bass | Yes |
| Driver Unit | 10 mm |
| Impedance | 16 ohm |
| Incline Remote | Yes |
| Battery Life | 1.25 days |
| Charger Type | Type C |
| Warranty Type | Manufacturer |
| Warranty | One year |
| Other Features | ASAP charge, voice assistant, and Boat signature sound |
| Availability | Boat Rockerz 333 Best Price Deal Online |
Design and Build of Boat Rockerz 333
The product gets charged with the type C charger, which is universally easy to find. The charging is fast and lasting. Boat Rockerz 333 comes in four different color options: Navy Blue, Cherry Black, Teal Green, and Active Black. The body of the Boat Rockerz 333 is flexible with a tangle-free braided cable. There is a metallic finish to the control panel, along with one multifunctional button and volume control embedded in it.
Moreover, both the earpiece has fin-like extensions for supporting it within your ears. The silicone boat makes usage for long hours possible. The design is strikingly similar to Boat's earlier release, Boat Rockerz 330. The only difference between these two Boat products is of braided wire and their color. You can also check out the Boat latest Bluetooth earphones in order to explore more such products.
Bluetooth Connectivity and Controls of Boat 333
Boat Rockerz 333 employs version 5.0 of Bluetooth, which works in a radius of about 10 meters. To connect Boat Rockerz 333 to your device, press and hold its multifunction button, and soon you'll see the LED indicator blinking. To play/pause your songs or to connect/disconnect a call, you have to click on this multifunction button once.
To adjust the volume, there is a dedicated volume button with plus and minus markings on it. Play the next track by pressing and holding the plus button and to play the previous track, press and hold the minus button. To invoke your voice assistant, press and hold the multifunction button. Whereas to reject a call, press and hold the same button when a call is ringing.
Boat Rockerz 333 Battery Performance Review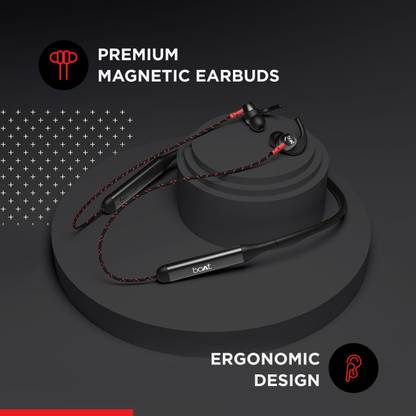 The product gets charged at high speed with a type C charger which is universally easily available. The charging is fast and lasting. A one-time charge on Boat Rockerz 333 will give you approximately 30 hours of playtime. The earphone takes only about 40 minutes to get fully charged. It also employs an ASAP charging system which enables its users to use it for 10 hours on a 10-minute charge. Slight variation in the playtime may be seen on different volumes, but the battery life is still pretty impressive for its price.
Sound and Call Quality Review of Boat 333 Bluetooth Headset
Boat Rockerz 333, with the help of their 10mm driver, provides crisper music. Users will love the next-level experience of listening with its soothing and balanced audio combination. Don't worry; its bass effects will stay intact even at the high sound and will also not dominate the vocals.
Coming to the calling features, Boat Rockerz 333 gives a pretty decent deal at a very low price. Its built-in mic support will ensure that your voice does not break during calls. However, Qualcomm CVC technology is not included in this Boat product. Lookup for the best Boat Bluetooth neckbands to find the ones with better-calling quality.
Other Features of Boat 333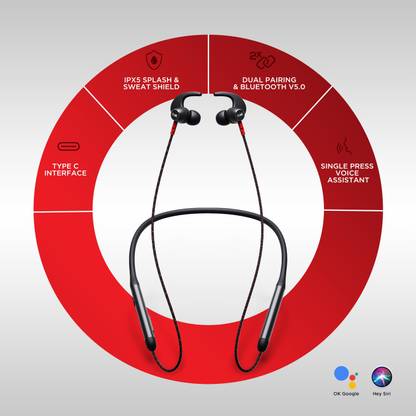 Other than the ergonomic design, Boat's signature sound, and premium magnetic earbuds, the product offers an IPX5 rating. This means they are suitable for long, hard workout sessions. They are not only sweat-proof but also pretty resistant against rainwater and accidental spills. Moreover, the earbuds also offer instant voice assistant via its One Press Voice Assistant feature. Lastly, Boat Rockerz 333 comes with a Dual Pairing feature which means you can receive calls and watch videos on your laptop at the same time.
Boat Rockerz 333 Review: Is Boat Rockerz 333 Worth Buying?
Boat Rockerz 333 is a great product to lose into your work or gaming sessions with. It comes with the ASAP Fast Charge Technology, which enables you to have 10 hours of non-stop playtime on charging for only 10 minutes. On a full charge, the company says it gives 30 hours of playtime. Talk about movie marathons! Moreover, its 10mm dynamic drivers will give you great auditory time. Coming to its looks, the premium alloy metal control panel accompanied with a high-grade silicone neckband is nothing but classy. The earbuds on Boat Rockerz 333 are fin-like for rendering support and are also magnetic.
Furthermore, the product comes with an IPS rating of 5 to provide resistance against sweat and water. You can now go on your workout sessions without getting worried about any interruptions or damaging your earphones. You can also go for a run even if it is spritzing a little; its IPX5 water resistance has got you covered. However, do not take them with you for a swim. This is because the change in pressure under the water will definitely damage them. At last, given all its features, we think the product offers a lot at a very affordable price. If all your needs are met by this product, buying it. If not, consider checking out Boat Rockerz 550(Review) and Boat Rockerz 255 Pro(Review). Thank you for reading!