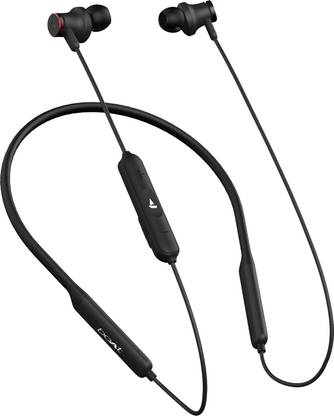 Dive deep into the ocean of music, now don't just listen but feel the music with the boAt Rockerz 305v2 Bluetooth earbuds. Also,
boat rockerz 195
is listed on Flipkart with coming soon tag at 1299 rupees that offer up to 15 hours battery life. Extended battery power and fast charging allow you to listen to music and podcasts uninterrupted. Working out is now more fun as these earbuds are sweatproof and water-resistant. These boat earphones are launched at a price of 1999 rupees on Flipkart in India 2020. But the company has not announced the date of flash sale for this boat headphones.
Boat Rockerz 305v2 Wireless Bluetooth Neckband Earphone Features Review, Specifications
In these times people love to be fit, everybody wants to listen to their favourite music while working out but fear about their earbuds.
Connectivity and Protection Against Water
Fortunately, no need to worry now.
This headset has the IPX4 rating, which makes the headset sweatproof and water-resistant.

With these sweatproof and water-resistant earbuds, you can create your musical vibes while working out.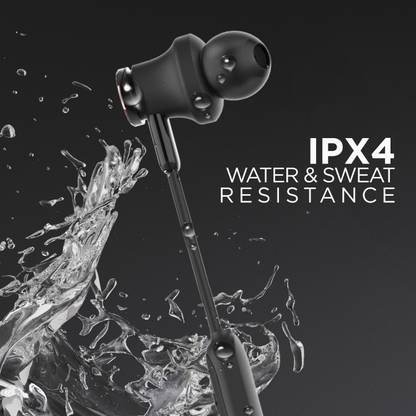 The Bluetooth v5.0 range for these headsets is 10m, which is perfect, you can easily do your house or office work while keeping your connected device aside and enjoying your favorite music at the very same time. No need to carry your phone inside the pocket while working out.
CVC(clear voice capture), Voice Assistant, and Controls
Nobody can live without talking to friends and their loved ones, these earbuds come with the Qualcomm cVc Call Noise Isolation technology, making your conversations clear.
Nothing is better than a good quality phone conversation with our loved ones, thanks to the Qualcomm cVc Call Noise Isolation technology.

The built-in mic and integrated controls make it easier to control the music and manage calls directly.

You can also control Siri for iOS and Google Assistant for android from here.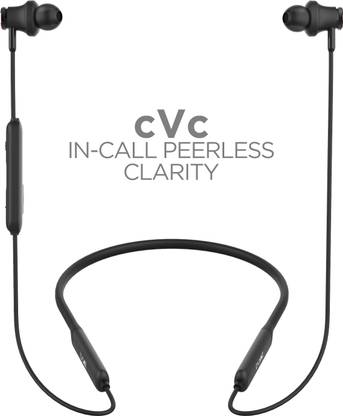 Drivers and Bass
The boAt Rockerz 305v2 Bluetooth earbuds feature a powerful 11 mm driver unit that remits high accuracy audio and improvises

your listening experience.

They contain Neodymium Magnets inside, which propagate a more detailed and realistic sound.
Recently the boat brand also launched
boat rockerz 185
Bluetooth earphones with 10mm titanium drivers at amazon on Prime day.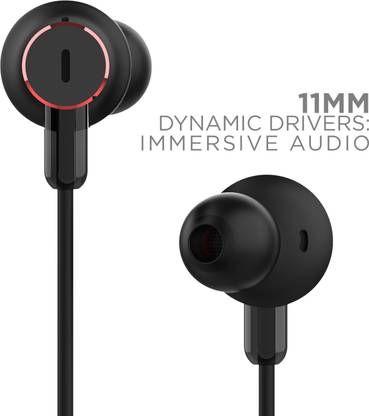 The deep bass technology in these earbuds gives you incredible experience while listening to music.

It allows you to feel and enjoy real music.  
These earbuds come with the fast charging feature, the charging time is only 1.5 hrs that gives you the playtime of 8 hrs.
You can easily binge-watch your favorite movies, tv shows, and listen to podcasts without any battery disturbance.
These earbuds come with a warranty period of 1 year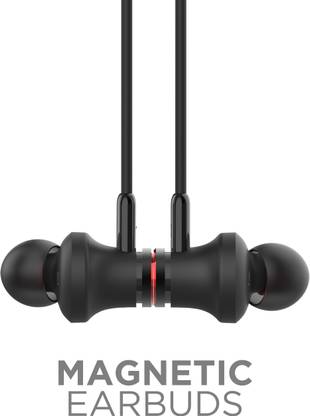 The boAt Rockerz 305v2 Bluetooth Headset has all the great qualities that ideal earphones should have.
From fast charging to the deep base, from extended battery life to perfect fitting. 
If you don't want to wait for a longer time then you can check out recently launched boat rockerz 295v2 Bluetooth headset review.
It has everything that a music lover needs to enjoy and feel the spirit of music.
Anyone who is a music addict needs to take these earbuds, and if you are not a music addict, then you should try these beautiful earbuds because they are surely going to make you a hardcore music addict. 
All images are taken from the Flipkart.