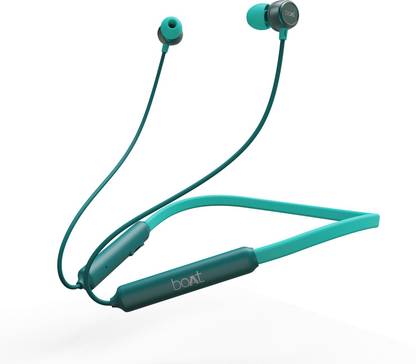 Listening to music is all about relishing our time with happiness, now lose yourself in the harmonious wilderness with this new boAt Rockerz 195 Bluetooth Headset, which helps you live the music you listen to.
The long battery life and unique features will amaze you and take your listening experience to the next level.
Boat 195 will be coming soon at the price 1299 rupees that mentioned on Flipkart.
We have also covered boat rockerz 255 pro review with full details.
Boat Rockerz 195 Top Features Review and Specifications(specs)
The most excellent feature of this headset, which makes it unique and better than most earphones, is the highest battery life and fast charging.
The boat has also launched boat rockerz 265v2  and boat rockerz 205v2 Bluetooth neckbands at a very affordable price with solid features like magnetic play/pause and up to 20 hours of battery playback time.
You wouldn't believe if I say that you can enjoy your favorite movies, podcasts, and music the whole day without even charging your headset twice.
It's possible with this new headset.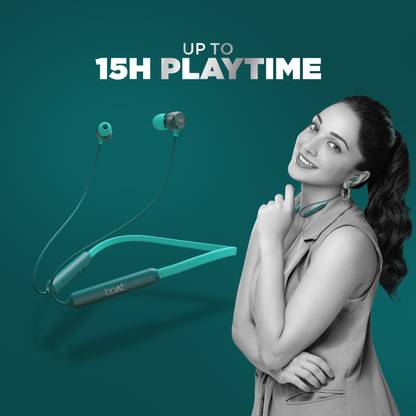 This headset gives you a battery life of a full 15 hrs after a complete charging session of only 2 hours 15 hours of nonstop, uninterrupted playtime is what everyone desires these days.
Its battery life is among the top headsets, and no headset in this price range gives you this battery life.
This headset is easy to carry around the neck due to its lightweight; it is also very comfortable to wear and has a perfect fitting.
The elegant design of this headset will draw the attention of others towards you when you carry them out with your dapper look.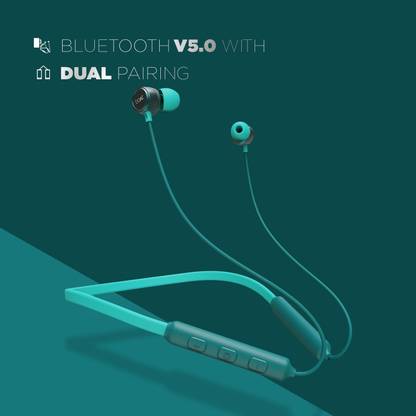 It comes with the Bluetooth version 5.0 and also features Dual Pairing.
Yes, you read it right, you can now pair two devices at a time with the Bluetooth and can maintain a balance between work and entertainment.
Boat Also has launched boat rockerz 385v2 Bluetooth earphone in India.
This headset is sweatproof and water-resistant.
It comes with an IPX4 rating, which means that it can resist water splashes from any direction.
You can now enjoy working out without worrying about the headsets.
The inbuilt mic and the line in controls help you manage calls, adjust volume, skip tracks, even manage Siri, and Google assistant. 
The deep base technology in this headset gives you a fantastic experience while listening to music. The headset also contains Neodymium Magnets inside, which reproduce a more accurate and clear sound.
It has a 10mm titanium driver that will enhance the quality of audio and deliver you more accurate and high-quality sound.
The 10 m Bluetooth range is more than enough for anyone to keep the phone aside and complete the household work, office work, or workout. There is no need to keep the phone in the pocket while doing some work.

The headset comes with a one-year manufacturing warranty covering every type of manufacturing defect from the date of purchase. 
Conclusion: Boat Rockerz 195 Review
It delivers you all the beautiful features that an ideal headset should provide.
In this price range, no headset provides you all these features that the boAt Rockerz 195 Bluetooth Headset is delivering.
So if you are looking for a headset to buy, then you consider boAt Rockerz 195 wireless Bluetooth earphones pair.
All images are taken from the Flipkart.