Big billion days on Flipkart are just going to start and welcoming you with their high-quality product but in low prices obviously, it's a big billion sale of a year means your profit sale and if you are looking for gadget products in audio accessories then make sure to check out one of most famous Indian brand "BOAT".

Boat brand is coming with audio accessories this time in this big sale so, people can buy their favorite product in this sale without facing any price issues. The products which are going to launch by boat on 3rd October on Big billion days is products which are going to launch by boat on 3rd October on Big billion days is Boat rockers 355 bluetooth neckband, Stone cuboid Bluetooth speaker, Boat Stone 1200F bluetooth speaker, Boat Rockerz 660 on-ear headphones, and boat Stone 1350 wireless bluetooth speaker. Now let's get some quick knowledge about this product so you can select it easily.
Boat Rockerz 355 BBD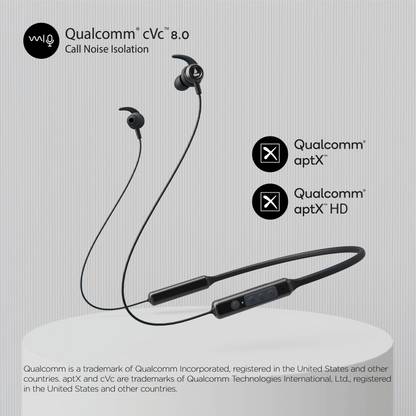 Boat rockerz 355 is a new neckband where you can find the support of QUALCOMM cVc 8.0tm and with the driver which is 8-10mm and availability of base booster sound. The benefit of baying this neckband is now you can call anyone without any disturbance rockerz 355 is call noise isolation. This means it reduces environmental noise so you don't have to suffer for a clear voice in your call.
If you are thinking battery problem so, don't worry here you also get a long battery with a huge amount of battery backup. Rockerz 355 also gives you your own google,alexa and siri voice assistant support with 12mm driver and with IP66 water resistance.
BoAt immortal IM 1300
Boat announced their brand new headphone which name is BoAt immortal IM 1300 design with premium quality and dedicated to gamers. boat immortal series always do a hit work. In this headphone, you will find dual connectivity mode. In this, you don't only get a wire feature you also get a wireless blue tooth feature.
IM 1300 also contains driverless 3D spatial sound with a 2.4 GHz Type- C dongle so you can increase your immersion and in-game awareness with an ultimate surrounded sound that provides pinpoint positional accuracy.
Now if we talked about boat signature mode so here you are getting a premium entertainment experience and you position sports, games, music equally. This product comes with RGB breathing LED so you can feel properly which is a great thing with high-quality premium headphones and the most amazing thing is you are getting a dedicated dongle slot inside the right year cups which is removable.
You are getting a detachable dual microphone with a second passive microphone and you are also getting ultra-low latency of 35 ms and it's a low ms which is a good thing.and this all classy headphones you can get so just go and book it.
Boat Stone Cuboid (Bluetooth Speaker)

Stone cuboid portable Bluetooth speaker is a combination of black and orange color. You can carry it easily in your travelling it's not like other heavy Bluetooth speakers. It comes with a strong 5w immersive sound. If we talked about battery then here you are getting HRS playback that's mean if you charged it once then its goon stay with you for a long time.
In connectivity, you are getting Bluetooth v5.0 support with multi-connectivity modes so you can use a Tf card, aux, FM also. It does not end here you are also getting your own instant voice assistant access with easy to access controls and its IPX5 water resistance.
Boat Stone 1200f
Stone 1200f(Review) is giving 14 watt RMS boat signature sound so you can enjoy the power of good sound with RGB LEDs for vibing in sound to enjoy yourself time. And now if you are thinking about time management then here you are getting 9 HRS to playback time with Led and without led 7 HRS with type c charging interface.
This product comes with Bluetooth version 5.O connectivity support and multiple connectivity modes like Bluetooth v5.o, Aux, USB, FM Radio. If you want double enjoyment then this product comes TWS feature so you can use two devices I one time. Stone 1200f giving you your own one press voice Assistant too and with the help of this, you can access Google voice assistant and Siri voice assistant. Stone 1200f have an IPX7 water & splash shield.
Boat Rockerz 660
Headphone with the name of Rockerz 660 is coming with 40 mm driver and you can listen boat signature sound. Rockerz 660 are also coming with Dual EQs in which one is bass and the second is balanced so you can set according to your choice and enjoy the music. The playback time of this device is 60 hours that's mean it will stay with you for more than 2 days you just have to charge once, it's an amazing feature.
All these amazing features are available because they also contain in build 1000 mAh battery capacity. Here we use ASAP possible charge technology means after 10 minutes of charging this product gives you 8 hrs playback times. With type c charging interface. In boat Rockerz 660 you are also getting a smart feature of in-ear and over-ear detection. With Bluetooth v5.o & AUX connectivity support means you can use it with the help of wire or without wire with voice assistant access and these all are available in three colors.
Boat Stone 1350
Boat stone 1350 is giving a 30 watt RMS boat signature sound which is a really good thing. Not only has this here boat provided a good base with passive Radiators support with 5 hours of playback time. Stone 1350 have type c charging support.
Now let's talk about connectivity so here you are getting dual connectivity modes with Bluetooth v5.o & AUX support.
You can connect two speakers at one time with the help of the given TWS feature. You are getting one press voice Assistant too and with the help of this, you can access Google voice assistant and Sire voice assistant. IPX6 water & sweat resistant are also present.