Boat Latest Headphones in India 2023 (December)
BoAt Company has taken the electronics market by storm by launching several latest boat headphones and latest boat true earbuds in the Indian market 2022.
Boat has launched boat immortal IM 200 and boat immortal im1000d wired gaming headphones in India 2022.
All these latest and new Bluetooth headphones by boAt are equipped with several interesting features and come at reasonable prices too.
The Boat latest headphones are Boat rockerz 650, Boat rockerz 450 pro on the ear bluetooth headphone, boat nirvanaa 1007 ANC, boAt rockerz 550, boAt rockerz 560, boAt rockerz 370 wireless headphones, boAt 900 wireless V2 On-Ear headphone, boAt rockerz 380 Bluetooth Headset and boAt rockerz 480 wireless Bluetooth headphones.
All these new boat headphones are easily available online shopping platforms like Flipkart, Boat official website, and Amazon India.
In this post, we will discuss the specifications and top features of each of the above-mentioned new boat Bluetooth headphones.
At the end of the article, you will know which of the boAt's latest headphones will suit your features demand.
Boat Rockerz 650 Bluetooth Headphones
Boat Rockerz 650 headphone allows you to go wireless with Bluetooth version 5. Enjoy the long-lasting thumping sound output from the availability of 40 mm dynamic drivers.
 A charge of about 1-hour is sufficient to pop up the tunes for claimed playback time.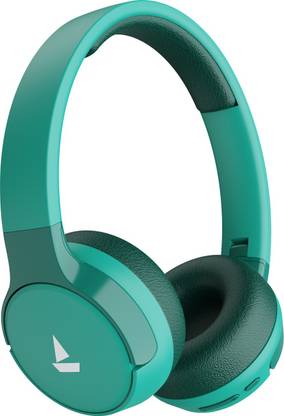 If you need quick charging support, charge the headphones for 10 minutes, and you will get a maximum of 8-hours playback.
Its cosy cushions provide the most comfortable feeling.
Metal bands are also made of better quality to provide high durability.
Rockerz 650 allows you to pair two multiple devices at the same time, thanks to the availability of the dual pairing feature.
With the availability of EQ mode, you can customize the listening tones with heavy bass or balanced bass for your convenience.
Low weight is an additional advantage to let you feel relaxed on its usage.
Boat Immortal IM1000D Wired Gaming Headphones
Boat IM1000D is ideal for those who love ultimate sounds on their gaming. Enjoy the charge-free gaming experience with the wired connectivity type of these headphones. Blowdown with the ultimate sound output through the 50 mm dynamic drivers.
Boat Immortal IM-1000D Specs
The audio output will be in its fullest mode with the 7.1 surround sound technology.
Further, the Dolby Atmos system comes as an advantage to highlight all the sound.
You can experience clear sound on chats with your teammates through the dual denoising mic.
The mic can be detached when you are listening to tunes.
Excellent RGB breathing lights are available to highlight the gaming experience.
Premium grade cushions will keep your ear comfortable while wearing.
Play with the customizing options on the sound and mic facility with the boat plugin labs.
Wired connectivity cable also possesses in-line controls on your gaming.
Boat Immortal IM 200 Wired Gaming Headphones
Enjoy your gaming to the maximum levels with the blowing sound output from this IM-200. Each ear cup has the availability of breathing RGB lights for better gaming.
Boat Immortal IM200 Specs
The availability of the 7.1 surround sound technology will provide a realistic sound experience.
Further, the large 50 mm drivers will pump out the booming sound output that is needed for every gamer.
Availability of mic is an advantage with this headphone, as it captures your voice with clarity.
The ENx noise isolation is a plus, as it helps in getting distortion less chatting.
It uses wired connectivity, so no need to remember battery life on every charge.
IM-200 lets you customize the sound output and mic function according to your desire with the help of boat plugin labs.
Boat Rockerz 450 Pro Bluetooth Headphone
This latest Rockerz 450 Pro is an enhanced version of Rockerz 450 earphones. These new earphones are claimed to deliver about 70 hours of ultimate playback.
It comes with a powerful driver of size 40 mm that enriches your listening with a combo of balanced bass.
Boat Rockerz 450 Pro On-Ear Headphone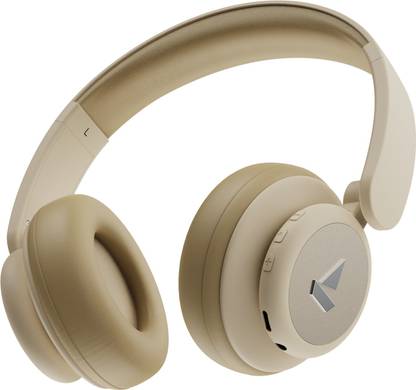 Boat Rockerz 450 Pro Top Specs
Its playtime is maximum and it is further accompanied by an ASAP charging system. It can fuel the battery for 10-hours for a charge over 10 m.
Its Bluetooth version is 5 that gives out a better connectivity range.
You can connect it via AUX connectivity.
Its earcups are well designed to provide comfortable wearing. It can be folded for transportability.
The cushions are made with better quality and the metal band is given a matte finish.
Boat 450 Pro also supported by an instant voice assistant with this earphone.
It has a built-in mic for providing better controls over calls and music volumes.
Its low weight and comfortable cushions are ideal for prolonged usage.
Price of Boat Rockerz 450 Pro
Boat Nirvanaa 1007 ANC Specs, Top Highlight
Boat Nirvanaa 1007 Active noise-canceling Bluetooth headphones launched in India. It will be the first premium boat Bluetooth headphones.
This Boat 1007 ANC headset is equipped with some advanced features. Such as smart mute, smartwav technology, ambient sound mode.
Boat Nirvanaa 1007 ANC Over-ear Bluetooth Headphone
Boat 1007 ANC Specifications Highlights
Dual mode wired(AUX cable) and wireless(Bluetooth v5.0) supported.
Support hand gestures with the help of smartwav technology.
Up to 20 hours with ANC mode and 30 hours without ANC mode.
Real time battery status.
40mm drivers with boat signature sound.
Auto ear detection play/pause function with tap controls.
Over-ear ergonomic design with carrying case.
Protein cushion for better comfort and also foldable for easy portability.
Boat Nirvanaa 1007 ANC Price 
Boat Rockerz 560 over-ear Wireless Headphone Specifications
BoAts rockerz 560, comes with the Bluetooth feature 4.2, ergonomic design, and powerful battery is surely the new headphone to look out for.
It weighs about 245 g and it has some similarities with the boAt rockerz 550.
The most unique feature about this boat latest headphone is its foldable and adjustable earcups, which will fit and stay on all sizes and types of ears perfectly.
Boat Rockerz Over-ear Wireless Bluetooth Headphone
Boat Rockerz 560 Top Features
It possesses a powerful lithium polymer battery, having a capacity of 400mAh, which ensures up to 15 hours of playback time.
It comes with the latest version of Bluetooth v4.2 which ensures instant wireless connection with Android IOS or windows.
It has a 40mm dynamic driver which provides an immersive sound experience
It has been designed, keeping in mind, the comfort of the user. It also comes with a padded cushion and foldable ear cups which is perfect for longer durations. It's is an over-ear headphone.
It can be connected in either Bluetooth or via the AUX cable provided within the box
Also comes with user-friendly controls and built-in make providing a superior audio experience. Voice assistant (Google/Siri) can be very easily accessible.
It comes with boAt rockerz 560 headphones, user manual, warranty card, AUX cable, and a charging cable
Boat Rockerz 560 Latest Price 
Boat Rockerz 550 Specifications: Over-ear Wireless Headphones
BoAt rockerz 550 is an Over-ear wireless Bluetooth headphone having the new Bluetooth v5.0 ensuring stable connectivity.
The design is super user-friendly and it also comes with plush padding which is extra comfy to the ears.
This latest rockers headphone by boAt seems to be a more modified version of the previous boAt rockerz 510. It weighs about 245 g.
It has launched on the 6th of August, 2020 on amazon prime day sale in India, and will be available on Amazon after its launch.
Although boAt is well known for launching products one after the, they seemed to have taken a long break before this launch.
boAt Rockerz 550 Over-Ear Wireless Headphone with Ergonomic Aesthetics
Boat Rockerz 550 Features Highlights
It comes with the latest version of Bluetooth, v5.0 ensuring seamless connectivity with android, IOS, and windows. It will be available in 2 colours black and red.
It has an impressive battery of 500 mAh which can provide up to 20 hours of playback time
There is an option of dual connectivity where the user can connect via both Bluetooth and AUX.
It also comes with 50 mm dynamic drivers guaranteeing an immersive audio experience for any music lover. It also has a noise isolation feature which creates a barrier between noise and ear cups and helps in reducing noise even further.
The boAt rockerz comes with an inbuilt mic and noise cancellation features.
The design is super comfortable for the user as the ear cups come with Plush padding and extra foam which acts as a cushion so that there is no discomfort even if worn for long hours. They are also much larger and softer covering the ears entirely which helps in passive noise cancellation.
The box contains boAt rockerz 550 headphones, one USB cable for charging, a user manual, a warranty card, and 1 AUX cable.
Boat Rockerz 370 Wireless Headphone Specifications
The boAt has been churning out new electronics with cool features one after another.
Among boAt's latest headphones, boAt rockerz 370 deserves a notable mention mainly due to its feather-like weight.
It is so light that one can just wear it and forget about it
boAt Rockerz 370 Wireless Headphone, Immersive Audio, Light in weight Ergonomic Design, and Up to 8 hours Playback time
Boat Rockerz 370 Top Features
It weighs about 137 grams and is lighter than other boat headphones.
It comes equipped with the latest version of Bluetooth v5.0 fast wireless connectivity and smooth experience. It is compatible with all Bluetooth devices and has a range of up to 10 meters.
It comes with a decent 300mAh lithium polymer battery which provides up to 8 hours of music playback time
It also boasts of 40mm moving coil driver guaranteeing an enveloping audio experience with HD sound
It can also be connected via Bluetooth or by the AUX cable which is provided in the box.
The ear cups are also heavily cushioned, diminishing any kind of discomfort that might arise out of it.
It has a charging time of 2-3 hours and a standby time of 180 hours.
The box contains boAt rockerz 360 headsets, a warranty card, a user manual, a USB cable for charging, and an AUX cable.
Boat Rockerz 370 Latest Price in India
boAt 900 wireless V2 ON-EAR HEADPHONE Specifications
This is yet another great launch boAt latest headphones. It was launched in March last year and has all the features one searches while hunting for a decent wireless headphone.
The slim, compact, and light-weight nature of the above headset must be an added bonus for many.
boAt 900 Wireless V2 On-Ear Headphone with Bluetooth V5.0, Snug Fit, Up to 8H Playtime, Dual Mode Compatibility and Lightweight Ergonomic Design (Charcoal Black)
Boat 900 Wireless v2 Features
It is equipped with the latest Bluetooth v5.0 which assures fast and uninterrupted connectivity.
BoAt 900 wireless V2 comes with 40 mm drivers and deep HD bass quality which is sure to satisfy the ears of the listener.
It also comes with an adjustable headband and padded ear cups and is trendy at the same time, thus giving fashion and comfort an equal priority. It ensures a slim and tight fit.
It has 300 mAh rechargeable lithium polymer batteries, supplying a music playback time of up to 8 hours and a standby time of up to 240 hours.
The inbuilt microphone is extremely sensitive and with inbuilt controls, receiving calls on the go becomes a breeze.
The box contains the boAt 900 wireless V2 headphones, a manual, and a USB cable. This is also pretty light weighing only 168 grams.
Boat 900 Wireless V2 Latest Price
BoAt Rockerz 380 Bluetooth Headset Specifications
Another significant latest headphone launched by boAt is the boAt rockerz 380 Bluetooth headset which has a remarkable battery life of up to 22 hours.
It also comes with a 40 mm driver and weighs just about a hundred grams. It also has a premium finish and decent audio quality.
This rockers Bluetooth headphone was launched in July last year and is available online on amazon
boAt Rockerz 380 Wireless Bluetooth Headphones with HD Premium Sound, 40mm Audio Drivers, Up to 22 Hours of Play-Time & Integrated Controls with in-Built mic. (Luscious Black)
Boat Rockerz 380 Best Features
This comes with a massive 350 mAh lithium polymer battery and is claimed to have an audio playback time of up to a whopping 22 hours.
This headphone is ultra-light weighing only 105 grams
Also comes with a 40mm driver ensuring an outstanding audio experience.
And also has a lux matte black finish with an adaptive and adjustable headband and padded ear cups. It is both pleasant to wear and sports a glamorous design.
It also has automatic noise cancellation which blocks out most of the noise which prevents one from having an immersive sound experience.
It also provides dual connectivity where one can connect via the latest Bluetooth technology or through the AUX cable provided within the box.
The box comprises the boAt-rockers 380 handsets, a USB cable, AUX cable and a manual
Boat Rockerz 380 Latest Price
BoAt Rockerz 480 Wireless Bluetooth Headphones Specifications 
This latest boat headphone launched by boAt is unique in several ways.
This is not only a decent headphone with all the necessary specifications ideally required, but is also extremely fashionable to wear.
The wearer is bound to turn heads with this stylish headset.
boAt Rockerz 480 Over Ear Wireless Bluetooth Headphone with Mic (Matte Black)
It is furnished with a 40mm drive assuring magnificently and high definition audio experience.
It is powered by a 300 mAh battery which gives up to 8 hours of audio playback time and 200 hours of standby time.
The exterior look and shape of the headphones add a premium and lux vibe to it. The design is highly fashionable and equally convenient to wear daily.
It is relatively on the heavier side, weighing about 300 g.
It comes with the latest technology of Bluetooth version 5.0 which ensures endless wireless connectivity.
It also provides dual connectivity functions.
It also had integrated controls and supports voice assistance like Google/Siri. It also supports an inbuilt microphone and cancels the majority of the background noise which hinders a smooth calling experience.
The box contains boAt rockerz 480 wireless headphones, a USB cable, and a user manual.
Thank you for checking out the boAt latest headphone in India 2021 and 2022.
Be sure to keep an eye on this page for any updates on boAt latest new Bluetooth wireless headphones launched in the market.