We all know the importance of electronics in our lives, and we are always willing to find products that suit our preferences. Now if we are talking about an electronic product so how can we forget about the Boat brand which is the topmost leading brand. All boat products are launched on different websites like Amazon, Flipkart, and their official website too.
The new boat the latest energy shroom power bank includes PB100, PB150, PB200, and PB250. These all power banks have come with a great aluminum structure which gives you a classy look. Now we will be going to talk about the feature and specifications of this latest power bank which is launched in 2021.
Energy Shroom Power Bank 100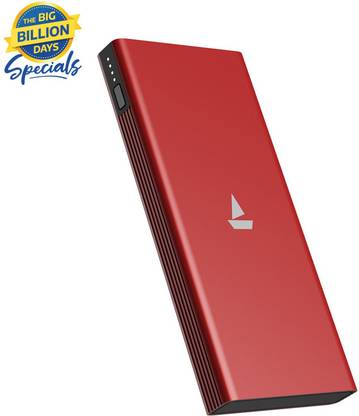 The boat energy shroom PB100 is already in demand. PB100 comes with a 10000 mAh battery feature. IC layer protection protect your device so with the help of this anyone can use the power bank without thinking about any harm, and not only this PB100 also Contains many safety protections like temperature protection, reset protection, etc. This power bank has an amazing classy feature and the look of the power bank says all.
This power bank contain lithium polymer battery setup and with IC–layer protection for device safety. ac adapter is also given. supports fast charging. PB100 comes with two inputs (micro USB and C) and two outputs (USB). Then, you can select your ports' availability according to your preference and according to your Smartphone need.
PB100 contain 2-way rapid charging of 12 w. not only this Battery overcharge & over – Discharge protection is available because many face problems because of forgetting about our things, but now the problem is solved it keeps safe your device.
Energy Shroom Power bank 150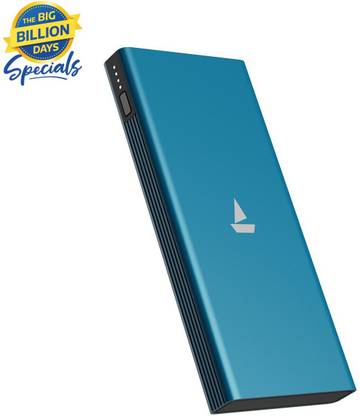 Energy shroom power bank 150 is the second-latest product of Boat Energy shroom we can also call it to upgrade version of PB150 which is in a range of 10000 mAh battery are same. like PB100 in some features but obviously, it contains some different advanced features too. because it's an upgrade version. With aluminum strong in-hand feels.
This energy showroom has two inputs (micro USB and C) and two outputs (USB). Pb150 contain slight difference compare to pb100 because this contains a 2-way 20 w charging the output which is a nice thing compared to other products and if you have to pay a little bit more for extra 20w then it's the perfect option.
Like an energy showroom power bank, another power bank 150 also protects you from harm with 12-layer IC protection and solves your problem of overcharge and over-discharge. One unique featured available in all power banks, that is, pass-through charging means you can now charge two devices at one time without wasting your time.
Energy Shroom Power Bank 200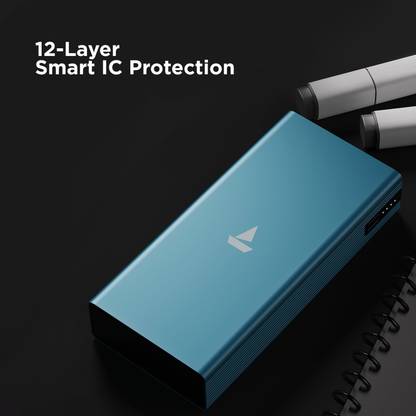 Pb18 comes with a range of 20000 mAh batteries. This is a great thing or this power bank proof this PB200 contain more feature comparison too pb100 and pb150, it's like an upgraded version of both Energy shrooms. Our all products insure your safety like pb100 and pb150 this product also protects you from over-voltage, and ensure your other safety demands etc.
PB200 energy showroom has 2 types of input which contains micro USB & Type c and two output Type c. and 2-way fast charging with 20w strong power and gives you connection production with the help of a lithium polymer battery and pass-through charging.
Protection is a compulsory thing in all boat products and like always this energy showroom also contains your safety protection like other devices because we don't risk our customer safety. And also comes with a one-year promise.
Energy Shroom Power Banks 250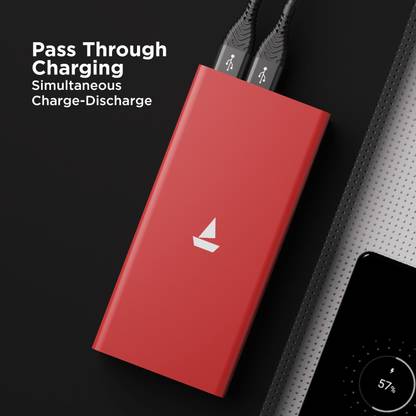 Boat energy shroom power bank is the fourth latest launching in boat energy shroom this contains 20000 mAh batteries which are the same as pb200but it's not pb200. You can call pb250 an advanced version of pb200 which contains some better things more than pb200.
Power bank 250 has two input ports (micro USB, type c), two output ports (USB). With the presence of pass-through charging and two-way 20 w charging outputs and it brings lithium polymer battery type. Pb250 has the same protection feature as other boat power bank protections and 12- layer smart IC which protects your phone and gives you an awesome look. It's like cheery on the cake for you. All boat energy shrooms contain double benefits in one device so you don't have any reason to say NO to these amazing products.