Boat Latest Launched Portable Bluetooth Speaker in India 2021
The boAt audio gadgets are always unique in their performance and never failed in giving their signature sounds. The boAt brand never gets down from the top audio gadget list and they will introduce more and more exciting products in the future.
Recently, they have launched latest boat stone 850, boat stone 1350, boat rugby plus, Boat stone 250, Boat stone 1200 wireless bluetooth speaker in India 2021.
They have launched new speakers series in both affordable and expensive ranges. We compiled the latest launches on the boAt speaker series with their top specifications and highlights. 
We have made a list of  latest speaker from the boAt. You will also get exciting deals and offers on each speaker here. 
Boat Stone 850 Bluetooth Speaker
What new do you expect from a Bluetooth speaker? Higher performance, longer playtime, higher quality? Boat Stone 850 meets all these expectations of yours. Its music quality makes you jump from your bed and dance in the morning. So with Boat stone 850, no more lazy mornings.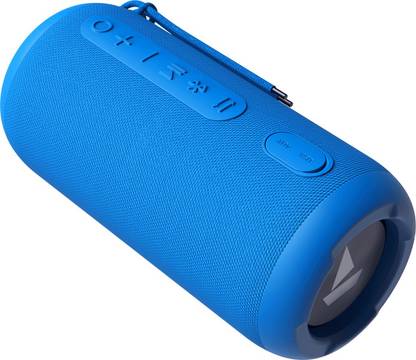 Designed by acoustic experts with the 16W boat's signature sound.
Its Bluetooth version is 5.0, and it's charging type is C
With a battery like that, it is not required to keep charging regularly. Since it can last 13 hours giving you pure entertainment.
Moreover, it has a 4000mAh battery which gives long playtime.
With just 15 minutes of charging time, you get 150 minutes of playtime as it has an ASAP charge. Isn't it suitable for long trips?
On a trip, you can be carefree as it's inbuilt with IPX6 with a water shield. But because of that, don't be careless with it.
Boat Rugby Plus Bluetooth Speaker
Boat Rugby plus is capable of producing an effective audio output of 16 W RMS output. Get to experience the immersive around the output from two 57 mm dynamic drivers. Go wireless with the Bluetooth version 5 and get connected to your speakers even at 10 m.
A carrying loophole is available to carry your speaker to accompany you. With a thrilling sound, this Rugby plus will add bliss to your listening.
Enjoy a break of less music for 7-hours with a complete charge.
Ready for everything with a tough and solid design of this speaker. Its Rugby design makes it ideal for portability and adds a stylish look.
With a dual stereo speaker, it will enhance your listening, and the additional bass effects will immerse you in pure music.
Now your connectivity is not going to be a problem, as this speaker comes with multiple connectivity options.
You can connect your speaker through AUX or play music over a TF card.
Its IPX7 waterproof support helps the speaker to survive even under 30 m deep in water.
Latest Boat Stone 250 Bluetooth Speaker
This Stone 250 Bluetooth speaker from Boat will deliver a 5W signature sound with a perfect bass effect. So, you will get a better listening experience.
It works with the support of Bluetooth connectivity. This Bluetooth version 5 provides a better audio connectivity range.
This Bluetooth speaker also has an additional feature of the RGB LED light. It will deliver a colorful music output.
To support your travel, it retains a low weight of 200 grams. So, you can easily carry your speaker anywhere.
It equips an IPX7 waterproof rating to protect your speaker from all kinds of water damages.
Its connectivity is not limited to Bluetooth connectivity, you can even use other connectivity options like TF card and AUX connectivity.
It will deliver an ultimate playtime of 8-hours without the RGB lights. However, your battery life will reduce to 5-hours on the usage of RGB LED lights.
Boat Stone 1200 Bluetooth Speaker Launched
This latest speaker was launched recently in the boAt Stone Speaker series. With better specs and features, it is worth mentioning here.
It comes with the leading Bluetooth version 5 with a better connectivity range. It gives out an excellent audio output of 14W with balanced perfect bass.
This speaker adds a colorful vibe with the availability of the RGB LEDs on both sides. The battery performance is somewhat better with the powerful 3600mAh battery.
You can play your music without any interruption for about 9-hours. However, it will get down to 7-hours when the RGB LEDs are enabled. There is a battery notification available on the compatible phones.
Enjoy the doubling impact of this speaker with the availability of TWS features. The connectivity mode isn't going to be an issue as it has multiple connectivity options of BT, USB, FM, and AUX.
It accompanies an IPX7 waterproof rating that keeps your speaker intact even underwater. The controls are smoothly placed on the speaker with LED lights.
With a built-in mic, it gives a better calling and supports voice assistant support. The design is better and available in the shades of Blue, Black, and Maroon.
Lightweight cylindrical design
Previously Launched Boat Bluetooth Speakers List in 2020 in India
The boAt is an electronics brand based in India. It specializes in marketing headphones, earbuds, earphones, speakers, and other electronic gadgets.
They manage to astonish the customer with innovative designs, stunning features, and out of the box thought process each and every time.
 Today we will discuss the latest boAt Bluetooth speakers that have been launched in India in the speaker category.
We will provide an elaborated review, highlighting the best features, prices, and shortcomings of some of the newest speakers by boAt.
Boat Latest Bluetooth Speakers 2020 in India
This will include the boat stone 350, boat stone 180, boat stone 201A, boAt stone 149, boAt stone spinx 2.0, boAt stone 170, and the boAt stone 1050.
You will get all the information you need to know about the latest Bluetooth speakers launched by boAt and where to buy them at the lowest price after reading this article. Let us begin with the first speaker.
Boat Stone 350 Top Specifications and Best Features
Boat stone 350 Bluetooth speaker with playback time up to 12 hours launched in India.
This boat stone portable, stylish speaker launched especially on boat official website. Check out the best features detail.
Boat Stone 350 Bluetooth Speaker
10W speaker with Bluetooth 5.0
12 hours non-stop playback time
IPX7 protection against water and splash
Wired and wireless connectivity option
Lightweight cylindrical design
Use as TWS connectivity for powerful sound
Boat Stone 350 Launch Price
Boat Stone 180 Best Features, and Top Specs 
Boat stone 180 new Bluetooth speaker with 5w output launched in India.
Here are some of the best features, specs, and highlights of this new boat stone 180.
Boat Stone 180 5W Bluetooth Speaker
Boat Stone 180 Best Features and Specs
Bluetooth v5.0 and AUX cable connectivity
800mAh battery with playback time up to 10 hours
IPX7 protection against water and sweat
Mic for receiving call and USB charging port
Lightweight with TWS feature
145 grams weight with shock proof
Boat Stone 180 Best Price
Boat Stone 201A Specifications,  Features
Boat stone 201A Bluetooth speaker with Alexa built-in has launched in India. Let's check out its best specs highlights.
Boat Stone 201A Bluetooth Speaker
Boat Stone 210A Top Specifications
IPX6 rating protection from water drops, dust, and shock-resistant.
Built-in Alexa for voice commands
3W output power with a full-range driver
2000mAh battery offers up 10 hours of music playtime
Boat stone 201A supports Bluetooth, Wi-Fi, and AUX cable connectivity.
boAt Stone 149 Specifications, Top Features, and Price in India.
The latest Bluetooth speaker launched by boAt in the year 2020 in India is another addition to its stone range. This Bluetooth speaker is called boAt stone 149, and it launches in Amazon on the occasion of their special prime day sale taking place on the 6th and 7th of August this year. It boasts plenty of cool features. Some of these are highlighted below.
Boat Stone 149 Bluetooth Speaker(3w)
boAt stone 149 can be connected through multiple options. This speaker can always be connected to Bluetooth v5 with EDR.
In case the battery ends, there is also a facility of plugging in the aux cable that comes with it and using it as a wired speaker so that you can continue to enjoy your playback.
It also supports FM radio and has a slot for inserting a memory card.
boAt stone doesn't have a c type charging facility. Instead, it has a micro USB port for charging, which might be a problem for some.
boAt 149 is furnished with dynamic audio drivers of the size 40 millimeters, which provides crisp sound and guarantees the satisfaction of every crazy music lover.
Stone 149 comes with a 1200 mAh lithium polymer battery, which can give an uninterrupted audio playback time of up to 6 hours, which is pretty decent.
Boat stone 150 also provide protection against the water with an IPX4 rating.
Boat Stone Spinx 2.0 Features, Specifications(specs)
Another notable speaker launched by boAt in 2020 is the boAt stone Spinx 2.0 Bluetooth speaker. It was launched very recently in April this year. Initially, the price is 6190 rupees, but Amazon is offering a discount of 68 percent. It also comes in two color variants, namely, charcoal black and cobalt blue.
Boat Stone Spinx 2.0 Portable Wireless Bluetooth Speaker
Boat Stone Spinx 2.0 Features
The boAt stone spinx 2.0 is an ergonomically designed, cylindrical-shaped speaker. It is made of abs plastic, but it has a premium feel to it and is also shockproof.
It comes with 40 mm * 2 dynamic audio drivers, which produce the sound of maximum clarity and clearness. The output power is 12 watts.
The superior quality audio drivers are supported by a passive bass radiator, which intensifies the experience and heightens the vibe with its 360 degrees sound. This aptly describes a music lover's heaven.
boAt stone spinx 2.0 Bluetooth speaker is also IPX 6 certified, which means that it is sweat and water-resistant.
boAt stone spinx 2.0 speakers are also provided with a screw mount, which makes it easier to fix the Bluetooth speaker on top of the cycle, and therefore you will get exciting beats to give you company during a lengthy journey.
It also has an extended lithium polymer battery of capacity, 2000 mAh, which offers a minimum of 8 hours of playback. It has a charging time of 2- 2.5 hours.
This latest Bluetooth speaker by boAt weighs about 599 grams. Apart from the boAt stone Spinx 2.0, you also get a USB cable for charging and user manual inside the box.
The boAt stone spinx 2.0 is equipped with Bluetooth version 4.2, which has a range of up to 1 feet. It also comes with user-friendly controls that are easily accessible.
It also has a truly wireless feature, which means that you can connect two speakers of the same model and merge them into one. This feature will be highly useful for playing loud and groovy beats during parties.
Boat Stone SpinX 2.0 Latest Price
boAt Stone 170 Features, Specs
boAt Stone 170 Bluetooth speaker was launched in February this year. It is available on Amazon in various attractive colours like mysterious maroon, electric blue, cobalt blue, camo green, and black.
Boat Stone 170 Bluetooth Speaker
Boat Stone 170 Best Features
boAt Stone 170 Bluetooth speaker has an extended battery capacity of 1800 mAh. With the charging time of 1.5 to 2 hours, this latest Bluetooth speaker by boAt offers a continuous playback time of 6 hours, which is pretty decent at this price.
The speakers provide a superior quality sound with powerful bass and maximum power output of 5 watts.
boAt stone 170 speakers have a high IPX rating of 6 which means it is resistant to water and hence can be carried to water parks and is entirely safe in the monsoon season.
This Bluetooth speaker is equipped with Bluetooth version 4.2, which gives a stable and reliable connection. It is compatible with all Bluetooth devices and is truly universal in nature.
Not only is this latest boAt speaker extremely easy to carry and lightweight but also equally stylish and is bound to turn heads when it is with you.
boAt Stone 170 Bluetooth speaker also has an SD card slot for inserting a memory card.
boAt Stone 170 Bluetooth speaker has inbuilt controls that can be used to perform multiple functions and control the volume of the audio.
With the truly wireless function, you can, connect two boAt stone 170 Bluetooth Bluetooth and get the same sound with twice the volume and you are ready to start partying anywhere and anytime
boAt Stone 170 Bluetooth Bluetootheighs only 499 grams and contains USB cable a and manual inside the box.
It also comes with a 1-year warranty issued by the boAt company
Boat Stone 170 Latest Price in India
Boat Stone 1050 Specs, Features, and Price
One of the most memorable launches by boAt is the new boAt stone 1050 Bluetooth speaker. It has several unique features that are very practical and useful in our day to day life. Have you ever gone outside the house and then realized you have forgotten to charge your mobile? Well, then you have come to the right place. This new launch by boAt can perform two in one function of a speaker as well as a power bank. You can charge your mobile and other devices on the go with the new boAt stone 1050 Bluetooth speaker.
Boat Stone 1050 Bluetooth Speaker(20W)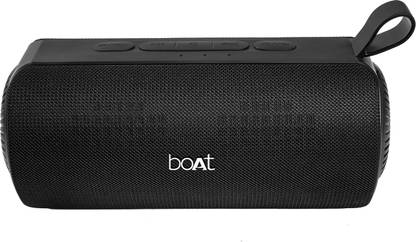 It is provided with dominant drivers that can deliver precise and mesmerizing sound with a maximum output level of up to 20 watts
boAt stone 1050 comes with an exciting and valuable feature. It has an inbuilt power bank system that can be used to charge other devices on the go. This is highly practical because you don't need to carry the power bank separately. boAt stone 1050 can provide entertainment and can act as a power bank simultaneously. It takes up less space and can bail you out when you forget to charge your mobile phone and have a busy day ahead.
It has a lithium polymer battery with an enormous capacity of 4400 mAh. It can provide steady audio playback time of up to 8 hours and has an insane standby time of 2000 hours.
It has an IP65 rating which means it is immune to unexpected falls, splashes of water and dust
It comes with the latest technology of Bluetooth that is version 5.0, which ensures a seamless connection without any disturbance. The range of transmission is 66 feet.
The box contains boAt stone 1050 Bluetooth speaker, one micro USB cable, one aux cable, one manual, and one warranty card.
boAt Stone 1050 Bluetooth speaker is compatible with all Windows, Android, and iOS devices.
It has a height of 7cm, a depth of 7 cm as well and a width of 15 centimeter
boAt stone 1050 also comes with an Aux port where you can plug in the Aux cable that comes with the device, and you can also use this as a wired speaker after the charge finishes.
Thank you for visiting our blog and spending your valuable time reading this article. I hope you have got all the necessary information that you expected to find and have chosen the best boat wireless speaker for yourself.
Please keep on visiting this page for more updates on the boat's latest Bluetooth speakers in the wireless speaker category. This article will be updated from time to time. Have a good day!