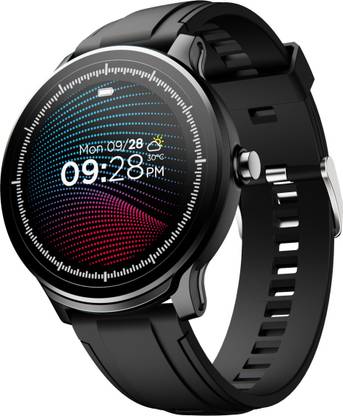 The boat brand is well known in both the audible and wearable worlds. They are now going to introduce a new Smartwatch into the smart wearable series. This Smartwatch features some amazing features that every fitness freak is looking for.
The Boat brand has recently launched many smartwatches, and some of the notable latest Boat smartwatches include Boat Watch Xtend and Boat Watch Xplorer. Now let's briefly look at the features and specs of this new upcoming watch from Boat Watch Delta.
Specs And Features Of Boat Watch Delta Smart Watch
| | |
| --- | --- |
| Display shape | Spherical |
| Display size | 1.29-inches |
| Bluetooth version | 5.0 |
| Battery life | 7-10 days |
| Number of sports modes | 8 |
| Tracking features | Running, cycling, walking, badminton, basketball, skipping, swimming, football. |
| Wellness modes | Heart rate, sleep, blood oxygen, and guides breathing mode |
| Notification alerts | Vibration on any notification, alarm, and weather forecast |
| Waterproof rating | IP68 |
| Front theme and strap | Customizable |
| Check the Watch | Check Latest Price Online |
Detailed Information About The Features Available On Boat Watch Delta Smart Watch
The Delta watch offers you the maximum comfortable viewing with the availability of a stylish spherical display that measures 1.29-inches. All the call and message notifications will be displayed on the screen with the vibration alert. So you can always be updated with a notification without frequently lifting your phone from your pocket.
The availability of multiple sport modes will track all your sports performance, including running, cycling, walking, badminton, basketball, skipping, swimming, and football. In addition to this, it also has a daily activity tracker to count your steps and your calories burnt. The interesting part about the board as they will offer some new gadgets at a low price on the Boat Prime day launch in 2021. Make sure you grab the audio device at a low price this year.
The wellness mood of this Delta watch includes the heart rate, sleep, blood oxygen, and guided breathing mode. This Watch also notifies you with the sedentary alert to keep you active always. You can opt for the best smartwatches with a Spo2 monitor under 3000 if you save something on your wallet.
You can go fearless with this Watch, as it is protected with the IP68 sweat and dustproof ratings. You can even customize the front theme and the straps of the Watch with your creative mind. So what more do you need? Stay notified to grab the Watch as soon as it is available for sale.