Every year would be more fabulous with the IPL match. This year is now on the track of IPL 2021. All Indians will join this match and celebrate their favorite team. So boat has launched special color editions of latest boat airdopes earbuds for Chennai super kings(CSK), Mumbai Indians(MI), and Delhi capitals(DC) IPL teams in India 2021.
Now, the audio champion Boat joins the IPL 2021 by launching their colorful audio products. Thus, your vibes will join the joyous match of this IPL 2021. Here, we have compiled all their special IPL editions of boat airdopes 441, boat airdopes 131 from the Boat brand. So, you can celebrate your all-time favorite team together with your vibes. 
Boat Airdopes 441(Review) TWS Earbuds Special Editions For IPL 2021
Here are the boat airdopes 441 tws special color editions for CSK, MI, and DC IPL Teams.
Boat Airdopes 441 Chennai Super Kings Edition
This special Boat IPL edition comes in three shades of Blue-Yellow (CSK Blue), Blue (MI Blue), and Blue-Red (DC Blue). So, this special edition from Boat is for those who love the team of Chennai Super Kings, Mumbai Indians, and Delhi Capitals.
Top Features And Details of Boat Airdopes 441(Review) TWS Earbuds
Design: Boat Airdopes 441 has a net weight of 50 grams that feels relaxed on your wearing. With additional fins, it is more comfortable to fix on your ears. 
Audio Quality: The boat is known for its signature sound, and this special edition provides a thrilling sound with perfect balanced bass output. 
Playtime: With the support of an efficient battery, you will get a playtime of 30-hours. Further, the battery will consume its full charge in 1.5-hours. 
Simple Touch Controls: Each earpiece comes with integrated touch controls over calls and your playback controls. It also has the support of an online voice assistant, and you can enable it with some taps. 
IP Ratings: To provide the maximum protection against water, it equips an IPX7 waterproof rating. 
Check IPL 2020 Special Editions of Boat Headphones
Boat Airdopes 441 MI Edition 
Boat Airdopes 441 DC Edition 
Boat Airdopes 131 TWS Earbuds Special IPL Edition 2021 
You will get the special color edition of this boat 131 for Mumbai Indians and Chennai super kings team IPL 2021 team.
Boat Airdopes 131 Bluetooth TWS Earbuds Mumbai Indians Edition(MI Blue)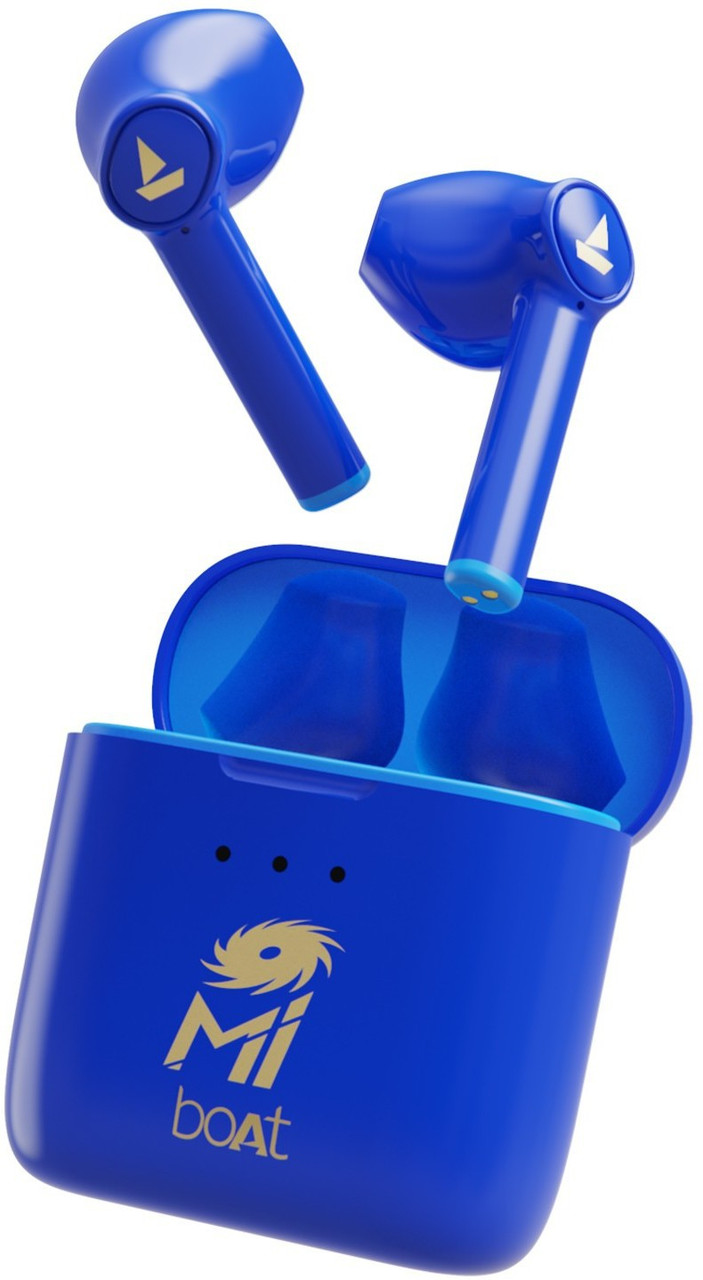 For this IPL 2021, Boat joins the joyful championship game with its variety of earbuds edition. It is available in Blue-Yellow (CSK Blue) and Blue (MI Blue). Enjoy your tunes with your favorite champions of Mumbai Indians Team and Chennai Super Kings team.
Highlights And Specifications Of Boat Airdopes 131 TWS Earbuds
Design: Boat Airdopes 131 is designed to feel comfortable with your usage. It doesn't have earmuffs but has an in-ear design. With a long stem, it provides a stylish and perfect fit.
Playtime: By utilizing the power of a 650 mAh battery, boAt Airdopes 131 provides a maximum playtime of about 15-hours. 
Audio Quality: It is packed with a powerful driver of size 13 mm. So, you can celebrate the extraordinary sound of Boat with its perfect bass highlights. 
Integrated Touch Controls: On each earpiece, you can control your calls and your music volumes/playback with some taps. This earbud also has the support of an online voice assistant. 
Connectivity: It uses Bluetooth version 5 for connectivity. With instant wake and pair technology, it instantly pairs with your audio device. 
Boat Airdopes 131 Bluetooth TWS Earbuds Chennai Super Kings Edition(CSK Blue)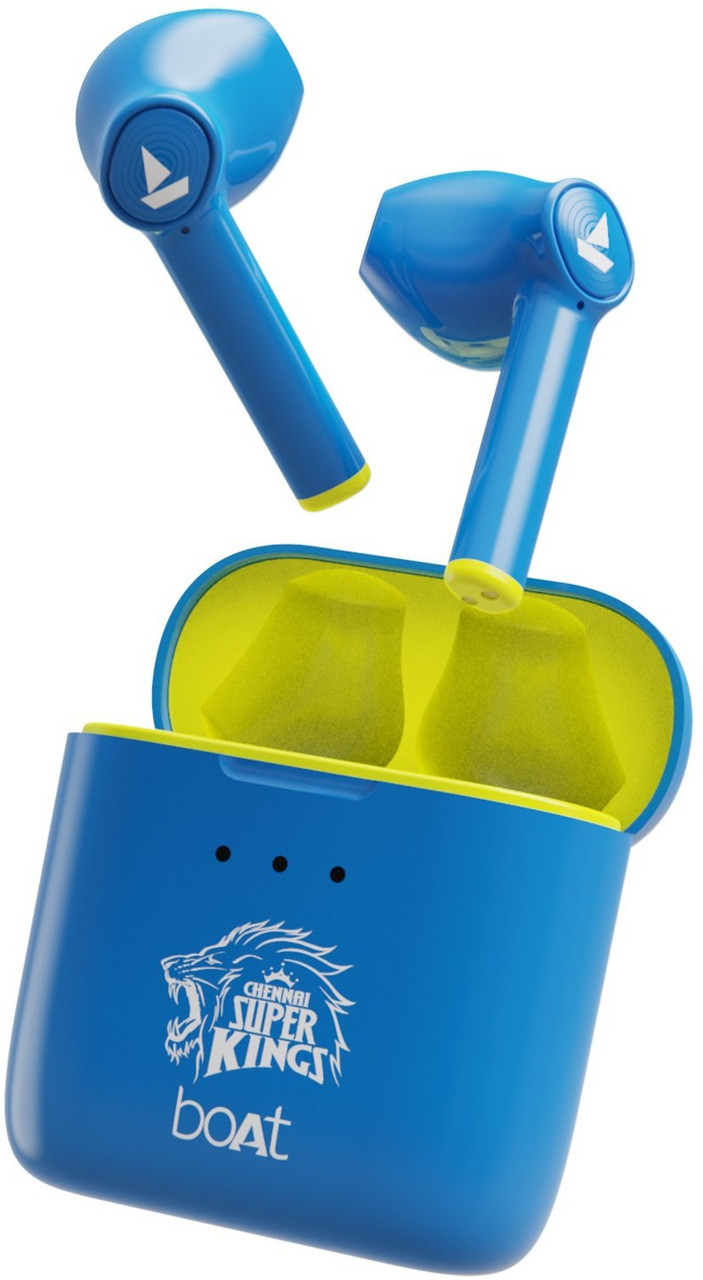 Boat Airdopes 131 Bluetooth TWS Earbuds Delhi Capital Edition(DC Blue)