Folks get ready to enjoy and dance on the beats and rhythm of beautiful music with the boAt Airdopes 381. boAt being a Mumbai based gadgets company recognizes its modern audience whose keen interest is in fashionable audio electronic devices. Recently boat airdopes 381 truly wireless bluetooth headset launched in India.
You can buy this boat 381 true earbuds exclusively from the Flipkart website. The launching price has set to Rs 2499 INR rupees.
Boat Airdopes 381 Bluetooth Headset Specifications Highlights
The sophisticated characteristics of boAt Airdopes 381 are as follows:
20 hours Battery life
Provide 60 minutes playtime by charging only 5 minutes
10m Bluetooth version 5.0 range
In-built Mic
IPX5 Property
IWP technology
From the date of purchase, 1-year assurance period
Touch Controls
Boat Airdopes 381 Features Details
Let you show the awesome characteristics of the boAt Airdopes 381 elaborately.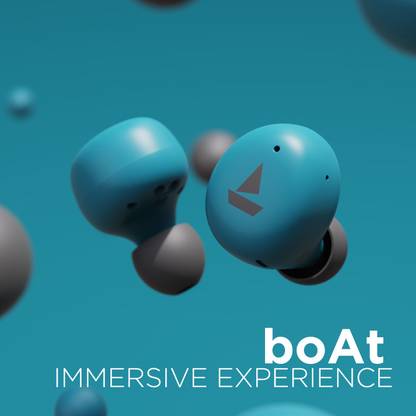 No need to worry about battery performance as it is obtainable with 20 hours of battery life. It needs a charging period of only 1.5 hrs to make it play for about 20 hours.
The user needs to pair the two earbuds initially by opening the lid of the casing. Now it is ready to connect and pair with the Bluetooth of the handset. Just make sure that the handset is around a range of 10m from the boAt airdopes.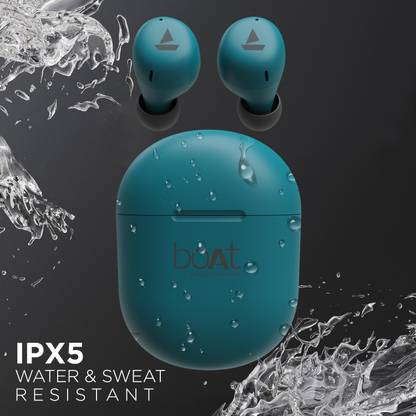 Its water-resistant property makes it more workable as one can use it under the rain as well. The boAt airdopes sweat-resistant property makes it more usable among athletes and health freaks. It is imaginable because of the IPX5 property.
Being wireless and with an in-built mic system, it is easier for multi-taskers to a conversation while concentrating on other works. Now, one does not need to carry handset in hands and run.
Just connect the handset with the boAt earbud Bluetooth version 5, it is all set to use without much hassle. Voice assistant activates easily on the command of the user.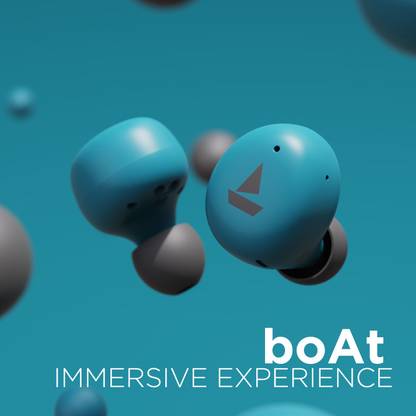 With 7 beautiful colours, the boAt Airdopes 381 is out in the market. This elegant looking earbud will add to the stylish and modern appearance.
The power of boAt Airdopes 381 switches on automatically as the user opens the casing. This property is possible because of the IWP technology means Insta Wake and Pair.
It uses a USB Type-C charging port that in turn helps it to gear up within a very short period. It is like using the earbuds for about 60 minutes on charging just 5 minutes.

Boat Airdopes 381

comes with an assurance period of 1 year for the complications relating to manufacturing defects only.
Also Read: