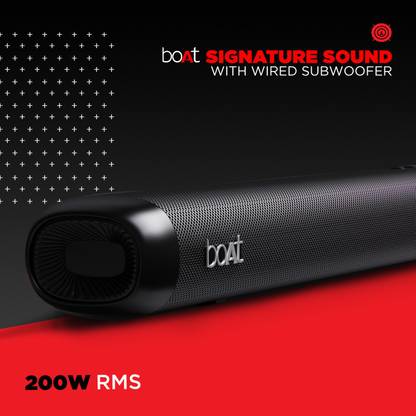 boAt Aavante Bar 4000DA with Dolby Atomos 200w Sound Bar Has Launched in India 2021
Prepare to have an acoustically brilliant audio experience and make way for the greatness as the audio technology giant boAt released its latest soundbar Aavante Bar 4000DA yesterday. The product comes with Dolby Atmos Support. It guarantees us a theatrical experience in our home.
It is the latest product to come to floors in the series and also the costliest. Unlike the others, Aavante Bar 4000DA thrills us with seven drivers. The hearing experience is mind-blowing. Boat aavante bar 1700D with 120 watt output and boat aavante bar 1160 with 60 wattage output has launched in India 2020.
Let us dive in-depth into its specifications and features. Released on its official website and is available at the online shopping portal Flipkart, Aavante Bar 4000DA comes at the price of 14,999 rupees. Immediately after its release, the speaker is the talk of the town.
Top Specifications and Highlights
3D technology and Dolby Atmos
7 drivers (4 x 2.25 inch units, 2 x 2 inch units, single 6.5 inch unit)
200 watts with Home Theatre Experience
Surround sound channel 2.1.2
Equalization
Booming Subwoofer
Bluetooth v5.0
Different connectivity options including USB, AUX, HDMI
Master remote control
80Hz – 20,000Hz frequency range
Wall Mountable
Boat Aavnate Bar 4000DA Soundbar Quick Review of Features in Details
The long, extended speaker bar measures 960x74x94mm. Add all the synonyms to sleek and style, that's how perfect this speaker, is. The 2.1.2 soundbar provides enough power to the bass. It is well partnered up with the subwoofer which has 60W power output.
The subwoofer has in itself a tiny monster. The combo looks deadly. It is well suitable for watching television, streaming movies, and other media purposes. The background music and dialogues go hand in hand. Never-experienced-before 3D sounds are the firsthand advantage.
The Magic of Dolby Atmos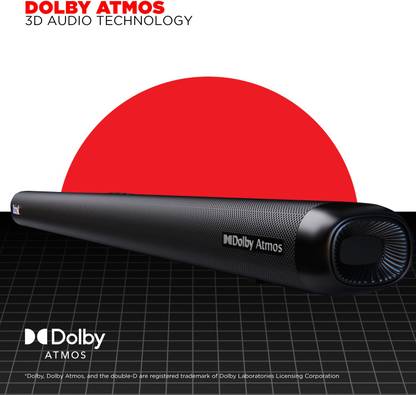 The boAt has joined hands with Dolby to announce the next hot product. Aavante Bar 4000DA offers a wholesome listening experience. Without disturbances in speaker output, the frequency coming out of it touches our soul.
Thanks to Dolby Atmos, the music travels through the walls. The audio has the power to take us to the visual sights. The subwoofer is the specialty. They team up and deliver soulful music.
Master Remote Control
Gone are the days when rising and pressing buttons were a part of the device. The soundbar gives us sensitive remote control which acts as a magical wand. It is useful for Bluetooth connectivity. The pairing is done easily. Simple actions like muting, un-muting are made easy.
Boat aavante bar 1800 with 120 watt output and boat aavante 1190 with 60w power output has launched in India.
The play/Pause option is also possible. The top feature is buttons for audio enhancement. Other than buttons for increasing and decreasing the loudness of the music, there are options for Bass/Treble adjustments. This gives us a rounded experience. Other than that, the usual controls for track forward/reverse are also available.
EQ Mode
The speaker allows us to select between various EQ modes. According to your likings, you can swap between jazz, rock, bass, etc. Also, unique options are there for Music, Movies, and News. The 3D option is also right there. These EQ modes will be suitable to have friends and family in your room for a movie night.
Connectivity Modes
The speaker can be effortlessly paired with Bluetooth. It arrives with the latest version of 5.0 which seamlessly connects any devices within 8-10 meters. There's a separate port allocated for auxiliary connection. Get an AUX cable and you are good to go with connecting your mobile. Additionally, an optical port is also available. HDMI port comes in handy for connecting with big screens.
Television viewing is altogether taken to a different level. HDMI jack comes with Audio Return Channel, which is called the ARC feature. One must ultimately check-out boAt Aavante Bar 4000DA 200W Bluetooth Soundbar because of its audio perfection. This one should be in your shopping carts.