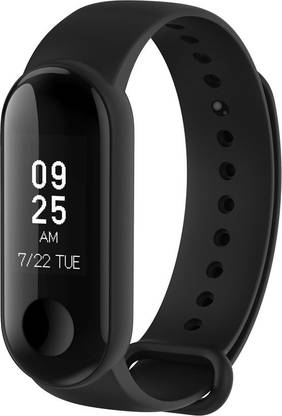 Flipkart has announced the dates of its Big Diwali Sale, which starts from 29th October and ends on 4th November this month. A lot of items are up for grasp.
Smart gadgets like smart bands and watches would be available for cheaper rates. So its time to get smart as smartness is only a touch away.
Boat Watch Storm Smartwatch Launched in India 2020
Best Big Diwali Sale Deals and Offers on TOP Smart Bands: Flipkart
Mi Smart Band 4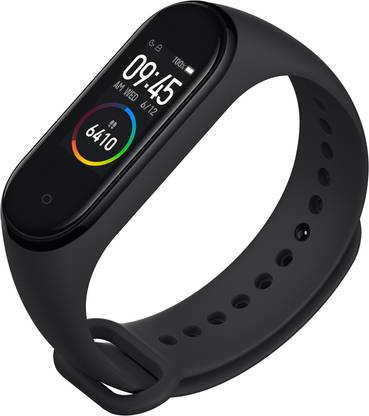 The new Mi Band 4 comes with a 39.9% bigger AMOLED color 4 display with a brightness that can be adjusted based on user needs. This brand new gadget by Xiaomi is compatible with Android 4.4, iOS 9.0.
The music volume and other related activities like changing music can be controlled using the band without even touching your phone.
The band portrays distinguishable functions as it is 5ATM waterproof built. It detects your swim style and is capable of capturing 12 detailed data points for tracking. The Flipkart assured price is 2,299Rs.
CrossBeats Trak Smartwatch and Crossbeats Ace Smart watch launched in India.
Apart from such features it also has a Heart Rate Monitor, Pedometer, Sleep Tracker, Calorie Counter, Distance, Blood Pressure, Blood Oxygen Saturation.
The band also comes up with a max battery life of 2.9 weeks max and also with basic Bluetooth facility.
Mi Smart Band 3i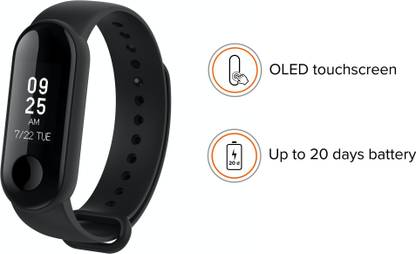 The 3i smart band version introduced by Xiaomi has really conquered the hearts of customers.
With its unisex design, thermoplastic, and water-resistant body it has created a new trend in the fitness band genre not only Mi but also among other tech giants.
As the Big Diwali Sale is on the rearview customers can pre-book this item by paying only 1 rupee. The Flipkart assured price is 999Rs.
Honor Band 4

This new fitness band which has been introduced to the market scene by Honor has indeed proven to be one of a kind.
With its AMOLED display, 0.95-inch touch screen, and curved rectangular shape this product has indeed proven to be user-friendly. The Flipkart assured price is 2,199.
Some of its other features are its- Digital clock face, Email services, Bluetooth service, Water resistance, heart rate tracking, 100 mAh battery capacity. It comes in Black, Blue, Pink variants.
Realme Band
Real is becoming one of the fastest-growing tech giants in recent history with the production of its quality products in the market scene. The latest introduction to the technological globe is the new Realme fitness band.
With its rectangular shape, user-friendly material, unisex design, and digital display it has really stunned the tech universe. With a Flipkart assured price of 999Rs, it can be prebooked by paying only 1Rupee.
Additional features- 80×160 pixel display resolution, battery life up to 9 days, 90 mAh battery capacity. The color variants are Black, Green, and Yellow.
FastTrack Reflex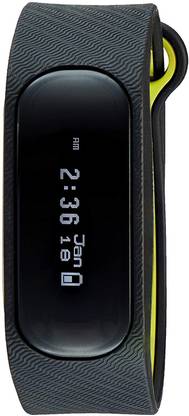 It has been ages since Fastrack has made its mark in the watch industry. And now a new milestone has been achieved by the company in the smart band sector as it has released the Fastrack Reflex Beat Smart Band model.
It comes up with a unisex design, thermoplastic body, and digital display. It comes up with a Flipkart assured price of 2,195 Rs.
Additional features are- OLED display, 10-day battery life, 128×32 Pixel display resolution, basic Bluetooth settings. The color variants are Purple, Black, Green, and Blue.
Flipkart Best Big Billion Days Deals and Offers on Top Smart Watches
Noise ColorFit Pro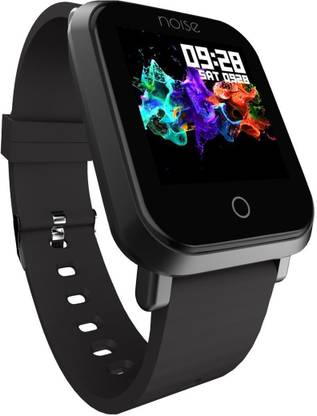 The new Noise Colorfit Pro by Noise has created awe and wonder among tech users. This new product from Noise has a 1.2 inch LCD display for apps and other functions. The Flipkart assured price is 2,499 Rs.
Other features of Noise Colorfit pro are- Water resistance, Fitness tracking, 3-day battery life, Flat Dial Design, Rectangular user-friendly model.
Huami Amazfit Verge Lite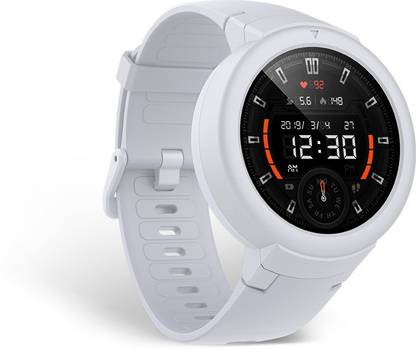 The new Huami Amazfit Verge Lite comes with built-in GPS tracking for outdoor workouts. It comes with a polycarbonate body. The Flipkart assured price for this product is 4,999 Rs.
Other features of Amazfit Verge Lite is its- 1.3 inch AMOLED screen, Corning Gorilla Glass 3 for external protection.
Honor Magic Watch 2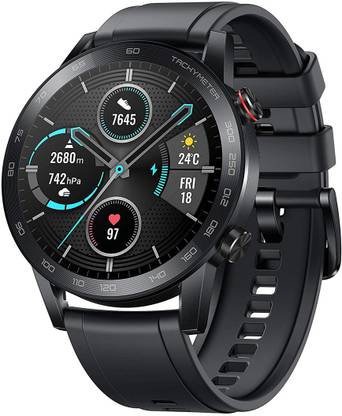 The Honor Magic Watch 2 comes with a well-built and appealing design. This product actually is a user-friendly and classy one.
The Flipkart assured price range for this product is 10,999-14,999 Rs. Other features- 42 mm display size, compatible with Android and IOS, round dial shape, AMOLED display type, unisex design.
Huami Amazfit Neo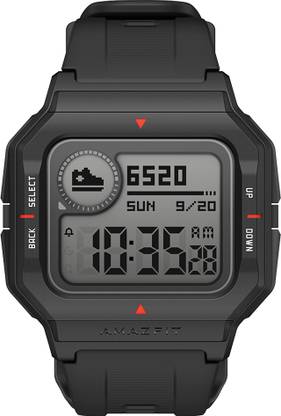 This product is another exquisite product by Huami in the Amazfit series. It comes with a Biotracker PPG heart rate, accelerometer, and a 160 mAh Lithium Polymer battery. The Flipkart assured price is 2,499 Rs.
Other features are-Rectangular shape, regular size, 5 ATM water resistance, unisex design, 37 design battery life, compatible with Ios, Android.
Apple Watch Series 3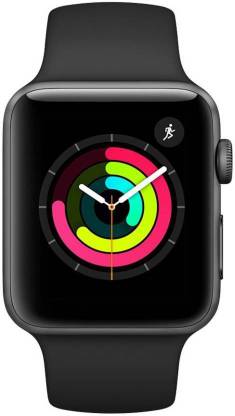 Apple has always been a reliable brand that has always excelled in quality. The Apple Watch Series 3 comes in a regular size with dialing material made of aluminum and unisex design. The Flipkart assured rate for this product ranges from 23,900- 32,900.
Other features are-Barometric Altimeter, Heart rate sensor, Accelerometer, Gyroscope, Light sensor, Built-in GPS, Lithium Battery.