Realme is racing on the track of smart wearables with its best selling unique products. On the other hand, AmazFit is known for its amazing products. Well, to be clear on what you are going to buy, you have to get a review. So, we are here with a comparison review that focuses on finding the best product among Realme Watch S against AmazFit Bip U Pro.
If you are looking for the best smartwatch among the top brands Realme and AmazFit, this review is a perfect one for you. We have compared the upcoming Bip U Pro with Realme watch s. You will end up at the best watch with some offers here.
AmazFit Bip U Pro Vs Realme Watch S Specifications Comaprison
| | | |
| --- | --- | --- |
| Details and specs | AmazFit Bip U Pro | Realme Watch S |
| Version of Bluetooth | 5.0 | 5.0 |
| Battery performance | 9-days | 15-days |
| Charging interface | Type C | Type C |
| Display size | 1.43-inches | 1.3-inches |
| Features of display | Large Color display | Auto brightness touchscreen |
| Call and message alerts | Available | Available |
| Camera shutter controls | Yes | Yes |
| Playback controls | Available | Available |
| Swappable straps | Yes | Yes |
| Number of sports modes | More than 60 | 16 |
| Waterproof ratings | 5 ATM | IP68 |
| Health monitoring system | Available | Available |
| Check the latest price | Amazfit Bip U Pro | Realme Watch S |
Structure And Display Specs Comparison On AmazFit Bip U Pro Vs Realme Watch S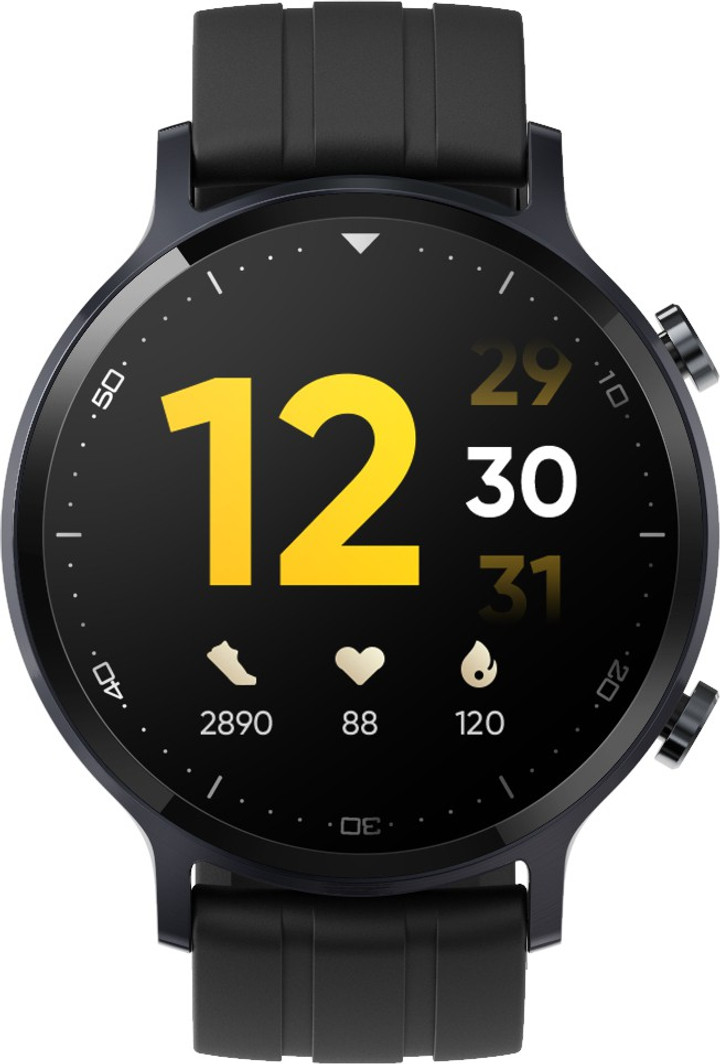 First, let's go with the Realme watch. It has a spherical structure with a widescreen of about 1.3-inches. Through its auto-brightness touch screen, your controls won't get missed. Over hundreds of watches, front faces are available to fix your front part with a stylish theme. Further, its standard strap size can be swapped with your preferable stylish strap.
Next comes the AmazFit watch. It has a rectangular structure with four curved edges and an anti-fingerprint coating. The display size is decent, and it is about 1.43-inches. In this watch, you can customize the display theme with your stylish theme. You can even swap the strap as per your style requirements.
AmazFit Bip U Pro Vs Realme Watch S: Which is the best one for the display features?
In terms of the structure, the choice is yours. You can get your preferable shape. However, in terms of the large display, the AmazFit watch is the best with decent features and a large display.
Health Monitors And Number Of Sports Modes Comparison On Realme Watch S Pro Against AmazFit Bip U Pro
In Realme, you can utilize the full-time heart rate tracker and oxygen level saturation tracker. It helps in monitoring your heart rate for the whole day and helps in tracking the oxygen saturation level in your blood. Through its 16 sports modes, you can track your workout achievements.
With the AmazFit watch, you will track your health system. It is packed with BioTracker 2 for Spo2 monitoring, SomnusCare for sleep monitoring, a stress monitor, and a heart rate sensor. Further, its PAI health assessment system helps in getting a complete report on your health system. You can track your daily activities with its 60 plus sports modes. It also has the presence of a High-precision GPS.
Which watch is packed with maximum sensors and sports modes?
While considering the maximum health tracking sensors and availability of sports modes, AmazFit Watch comes with the maximum features. Thus, AmazFit is the best watch with several sports modes and advanced health tracking features.
Compare Battery Life On Realme Watch S VS AmazFit Bip U Pro
AmazFit watch lets you enjoy the features for up to 9-days. The battery performance will vary depending on the number of features you are using. in Realme, you will get a maximum battery performance of 15-days. This also varies with the features you are using. In the battery comparison, the best watch with maximum battery life is Realme.
Waterproof Rating Difference Between AmazFit Bip U Pro Vs Realme Watch S
AmazFit watch won't get damaged with water even in the 50 m range, as it has the support of 5 ATM ratings. In Realme, your watch remains safe at a deep of 30 m with its IP68 waterproof ratings.
Thus, in waterproof rating, maximum protection is available with the AmazFit Watch.
Conclusion: AmazFit Bip U Pro Vs Realme Watch S
Up to this end part, we have compared all their features. In addition to this, both watches have all notification alerts and remote camera controls. AmazFit Bip U Pro has additional options like Pomodoro lock, find my phone, and more.
Overall, AmazFit is better for its larger display, several sports modes, multiple sensors, and extra options. Whereas, Realme Watch S is better for its maximum battery performance. When we look at the features and other options, AmazFit Bip U Pro is the best watch with better details.