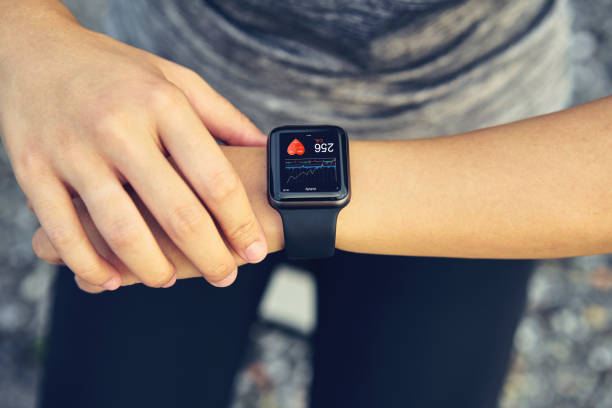 The Great Indian Festival sale is bombarding super offers and new product launches. In the launch series, we will see classy smartwatches with pro display and pro calling features. Brands like Boat and Fire Boltt will provide you with stunning smartwatches.
With HDFC Debit and Credit card, one can get an instant discount of 10%. Prime users will get the sale started earlier. No cost EMI. Exchange offers on many products of up to Rs 25000 and many more. The Amazon Great Indian Festival Sale 2021 will be starting on 4th October. Let's check some best smartwatches launches.
Boat Zenit Watch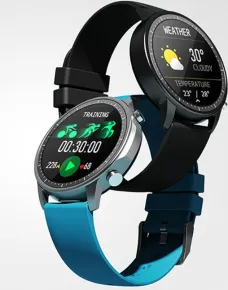 It has a circular dial of 1.32 inches with an IPS display. The great responsive touch is uncommon. The splash, dust and water resistance feature provided by IP67 makes it suitable for rough handling. Plan your trip by reading the weather for six days ahead by weather forecast resent in the watch. Boat Zenit provides the user with call and text notifications.
Specifications: –
| | |
| --- | --- |
| Brand | Boat |
| Model | Zenit |
| Shape | Circle |
| Screen Size | 1.3 inch |
| Battery life | 7 days |
| Waterproof Rating | IP*67 |
| Weather Forecast | 6 days |
| Availability | Check Best PRice Online |
Start your new day with a new watch face: The sleep tracker, heart rate monitor and the spo2 monitoring feature keeps your body and mind synced. It comprises seven active daily sports modes.
A battery life of 7 days doesn't cause any interruption in your fun time. It helps controlling music according to your mood. Pose well and let your watch click pictures for you with its camera control feature. Built-in games will never let you get bored.
Create a theatre at your home with its theatre mode in which the brightness will be zero and notifications muted. Enjoy every moment of your life with Boat Zenit. check online price
Fire Boltt Supreme
The 1.79 inch (45 mm) full touch screen with LTPS Retina Display is worth looking at. Fire-Boltt Supreme is the first-ever watch that provides comfortable viewing experiences. The 368*448-pixel brighter display shows realistic visual colours. The ALPS knob button present on the right side makes navigation effortless and quicker.
Specifications: –
| | |
| --- | --- |
| Brand | Fire-Boltt |
| Model | Supreme |
| Pixels | 368*448 |
| Screen Size | 1.79 inch (45MM) |
| Body material | Metal |
| Wattage | 10 Watts |
| Battery life | 15 days standby |
| Water Resistance | 3 ATM |
| Sports mode | 20 |
| | check availability here |
The metallic body resists rough handling. The Dual UI interface provides an appreciable experience to the user while the high-response-touch-sensitive screen works as a cherry on the cake. The spo2, heart rate and blood pressure tracker keep track of your health in the form of maps. It consists of 20 sports modes encouraging the user to try new techniques daily and start their fitness journey.
It suits best to the swimmers out there as the 3 ATM water resistance feature is acknowledgeable. The battery works for eight straight days with a standby time of 15 days. It keeps you updated with its smart-notification feature. The multiple face modes work according to the user's outfit for the day.
It also helps in monitoring users sleep schedules, giving drink water reminders to keep users hydrated. The music control feature shifts the user fluently from rock to emotional songs according to mood.
Fire Boltt Beast Pro
India's best Bluetooth-calling smartwatch. The 1.69inch (43mm) display with 500 nits of brightness provides a clean look of visuals. The in-built mic and speaker facility make calls answerable directly through the watch. The fire-boltt beast pro watch takes your instruction through the built-in voice assistant.
Specifications: –
| | |
| --- | --- |
| Brand | Fire Boltt |
| Model | Beast Pro |
| In-built | Mic and Speaker |
| Screen Size | 1.69 inch (43mm) |
| Pixel resolution | 240*280 |
| Battery | 230 mAh |
| Battery life | 5 days (without Bluetooth calling) |
| Water Resistance | IP67 |
| Camera control | Yes |
| | check availability here |
Store music and play through earpodes directly from the watch via TWS pairing. Take your music wherever you go. The 24/7 heart rate monitoring with spo2 scanner keep an eye on your health. Keep yourself calm and composed by taking deep breathes with the help of a meditative breathing feature. The advanced sleep monitoring feature notifies you of your deep sleep time.
IP67 water resistance feature will handle the water splashes without affecting your assistant. Turn on the Beast mode and inspect your physical activities accordingly. The 230 mAh battery provides five days of enjoyment without Bluetooth calling and 48 hours with Bluetooth calling. You can easily switch to the menu via the rotating button present on the right side.
The Multiple Watch Faces works according to your spirit. Smart notification keeps reminding about events. It keeps checking on menstrual data for girls.
Fire Boltt Terra
This watch is going to be your all-in-one smartwatch. The 1.32inch (34mm) round dial with AMOLED display gives the classiest look. The Ultra-Wide viewing angle with accurate color composition is due to its 390*390 resolution. Fire-Boltt Terra is the watch with an always-on display function the watch display time even in sleep mode.
Specifications: –
| | |
| --- | --- |
| Brand | Fire Boltt |
| Model | Terra |
| Special feature | Always on Display |
| Screen Size | 1.32 inch (34mm) |
| Pixel resolution | 390*390 |
| Battery | 230 mAh |
| Battery life | 7 days |
| Water Resistance | IP67 |
| Camera control | Yes |
| | check availability |
Customize your five main functions and add them to quick swipe access. It gives drink water reminders and keeps an eye on sleep schedules, its meditative breathing feature helps you manage anxiety. The SpO2, heart rate tracking feature is something beneficial.
Conquer your fitness journey with 15 sports modes which include treadmill, football, basketball, trekking, free training and many more. Water splashes and sweat moisture didn't affect the watch as it has an IP67 resistance feature.
It sustains battery for seven days in general and 15 days in standby mode. Smart notification keeps you updated about the essentials. It consists of multiple watch faces with brightness control and a calculator facility.
Fire Boltt 360 Pro
About physical appearance, it comes with a 1.32-inch round dial with 360*360-pixel resolution with multiple watch faces. The rotating UI and Bluetooth Calling function is something that makes it unique. Fire-Boltt 360 Pro consists of an in-built mic and speaker. The water-resistance of IP68 protects the watch from water splash and moisture.
Specifications: –
| | |
| --- | --- |
| Brand | Fire-Boltt |
| Model | 360 Pro |
| Shape | Circle |
| Screen Size | 1.32 inch |
| Resolution | 390*390 |
| Battery life | 8 days |
| Playback time | 20 hours |
| Warranty | I year |
| Inbuilt Memory | 512 MB |
| Waterproof Rating | IP*68 |
| | check availability |
The 512 MB of internal memory stores music. Connect to earpodes and enjoy the local music anywhere and everywhere. The built-in games are the complete source of entertainment. It measures the body temperature, blood pressure, tracks heart rate and gives you update about spo2 level in the body. The sleep monitoring feature analyses your sleep schedule through graphs. It provides updates about women menstrual cycle is an essential feature.
The battery backup of 30 days in standby mode and eight days in normal mode is remarkable. Get the motivation of cycling, skipping, playing football, basketball through its multiple sports modes. It has an uncommon feature of the flashlight. There is a warranty period of one year.